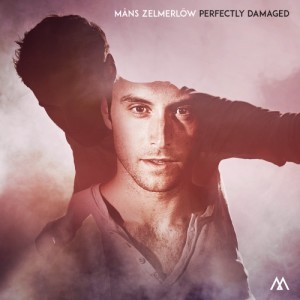 It is nearly two weeks ago he won the Eurovision Song Contest representing Sweden. His winning entry immediately became a hit around Europe, and now a brand new album containing 12 songs is following up on that success. 
Tomorrow marks the two weeks since Måns Zelmerlöw won the 2015 edition of the Eurovision Song Contest with the song Heroes. He has been celebrating in Sweden as well as abroad, and his winning entry has climbed various European charts. He is now following up with a new album titled Perfectly Damaged. It contains 12 songs which are now ready to be added to his list of hits.
Tracklist for Perfectly Damaged
Stir It Up
Heroes
Someday
Live While We're Alive
Let It Burn
Should've Gone Home
Fade Away
Hearts Collide
The Core Of You
Unbreakable
Kingdom In the Sky
What's In Your Eyes feat. Tilde Vinter
The album released on the label Metronome is available as a physical CD as well as download. It can also be heard on Spotify.
We recommend that you test your knowledge about Måns Zelmerlöw in the quiz below and after that you can enjoy his performance of Heroes from this year's Eurovision Song Contest:
Måns Zelmerlöw (Sweden 2015)
Måns Zelmerlöw will represent Sweden at the 2015 Eurovision Song Contest. How well do you know him? Take this short quiz to find out!