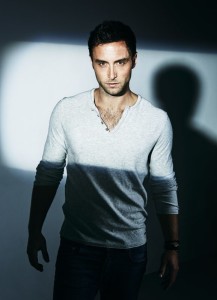 The swedish radio chart program "DigiListan" has summed up the most downloaded songs to computers, mobile phones and other media players this week. And it's yet another year where several Eurovision songs enters the charts, a few charted actually already the previous week. Just like in the last years we have one Eurovision song in the top of the chart.
In 2014 the swedish download chart was topped by The Common Linnets ahead of Conchita Wurst and Sanna Nielsen while Emmelie De Forest topped the 2013 chart ahead of Margaret Berger and Anouk. This year we find only one Eurovision song in the top 3 while several others has charted in the top 60.
The charts on 2015-05-31:
#1 Måns Zelmerlöw – Heroes
#4 Guy Sebastisan – Tonight again
#8 Loïc Nottet – Rythm Inside
#9 Polina Gagarina – A Million Voices
#10 Elina Born & Stig Rästa – Goodbye To Yesterday
#12 Il Volo – Grande Amore
#15 Nadav Guedj – Golden Boy
#17 Maraaya – Here For You
#20 Mørland & Debrah Scarlett – A Monster Like Me
#27 Aminata – Love Injected
#39 John Karayiannis – One Thing I Should Have Done
#49 Electro Velvet – Still In Love With You
#54 Knez – Adio
#58 Edurne – Amanecer
14 songs managed to enter the charts the week after Eurovision this year compared to 18 in 2014. Last year 9 songs remained in the charts two weeks after the contest and 4 songs remained after three weeks. The Common Linnets managed to stay on to be #1 for a total of two weeks. In 2013 Emmelie De Forest stayed as #1 for four weeks. Loreen topped the 2012 charts both before and after the contest with a total of eight weeks and the same summer Ivi Adamou also topped the chart for one week.