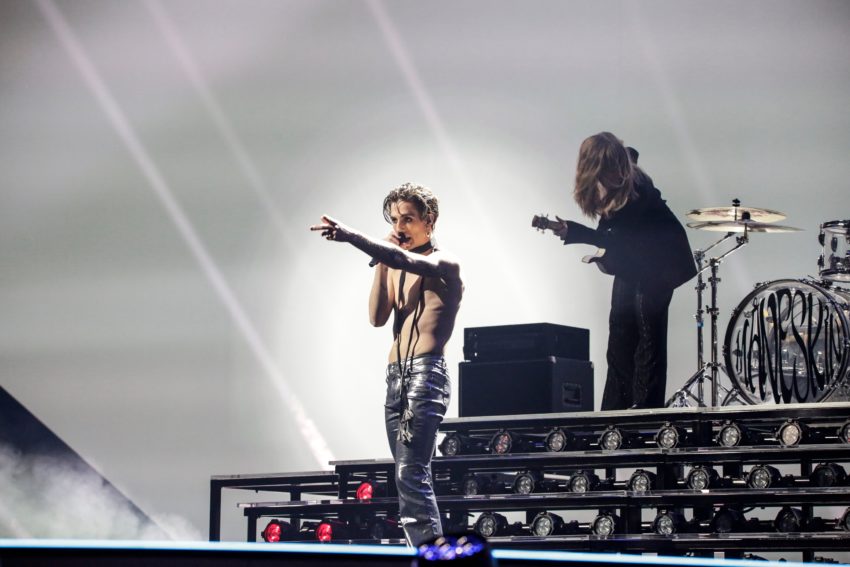 Congratulations to Måneskin. They have just been crowned the winner of the 2021 Eurovision Song Contest. Tonight, we celebrate – and tomorrow, it's time to look forward to the 2022 Eurovision Song Contest.
We have been waiting two years for this; a new Eurovision winner. No offence to Duncan Laurence and his 2019 winner entry Arcade, but we do prefer what we are used to; a new hero once a year. In 2020, the cancellation of the Eurovision Song Contest created a vacuum, an emptiness, which has now been filled again.
The result tonight was decided in a combination with 50% juries and 50% televoting. To many ordinary TV viewers, it probably looked like a normal Eurovision Song Contest, but it wasn't. Coronavirus and Covid-19 have played a big part in this contest. The final included many pre-recorded performances, much more than usual. Defending champion Duncan Laurence wasn't able to attend the final and hand over the trophy to his succeeder. The day after the first semi-final, he was tested positive.
Several delegations have been in isolation and four of them couldn't attend the Turquoise Carpet opening; Iceland, Poland, Romania and Malta. In the case of Iceland, they had two positive corona tests among the band members. The group therefore didn't perform at the second semi-final nor the final. Instead, Iceland's Daði og Gagnamagnið participated with a recording of their second rehearsal.
But just as we might think the organisers are able to produce a good show under the changed circumstances the pandemic brings, host Edsilia Rombley destroys it. Tonight's show featured pre-recorded clips with her picking up former Eurovision participants for their rooftop concerts. In the car, she hugged the participants. No matter if this was recorded one, two or maybe three months ago, it goes directly against the recommendations from health authorities across the world, including the Dutch ones.
As part of the Dutch Fieldlab experiments a total of 3,500 people in the audience were present. They were tested beforehand, and will be tested again 5 days after the show.
Eurovision Song Contest 2021 result
When Duncan Laurence won for the Netherlands in 2019, he won via the combined result, but the juries and the TV viewers had each their own favourites. Sweden won the jury votes, Norway the televoting. In the combined result, the Netherlands won with Italy as runner-up. Let's take a look at the 2021 top three and see how much jury and televoting agreed this year.
Note: There has been reports about voting issues in several countries. BBC commentator Graham Norton also addressed this in their broadcast. He asked people to keep trying if the lines were occupied.
Combined
Italy: Måneskin 524 points
France: Barbara Pravi 499 points
Switzerland: Gjon's Tears 432 points
Jury
Switzerland: Gjon's Tears 267 points
France: Barbara Pravi 248 points
Malta: Destiny 208 points
Televoting
Italy: Måneskin  318 points
Ukraine: Go_A  267 points
France: Barbara Pravi 251 points
Combined bottom 5
Note: With televoting United Kingdom, Germany, Spain and the Netherlands all received 0 points. United Kingdom also received 0 points from the juries and as such finish last.
United Kingdom 0
Germany 3
Spain 6
The Netherlands 11
San Marino 50