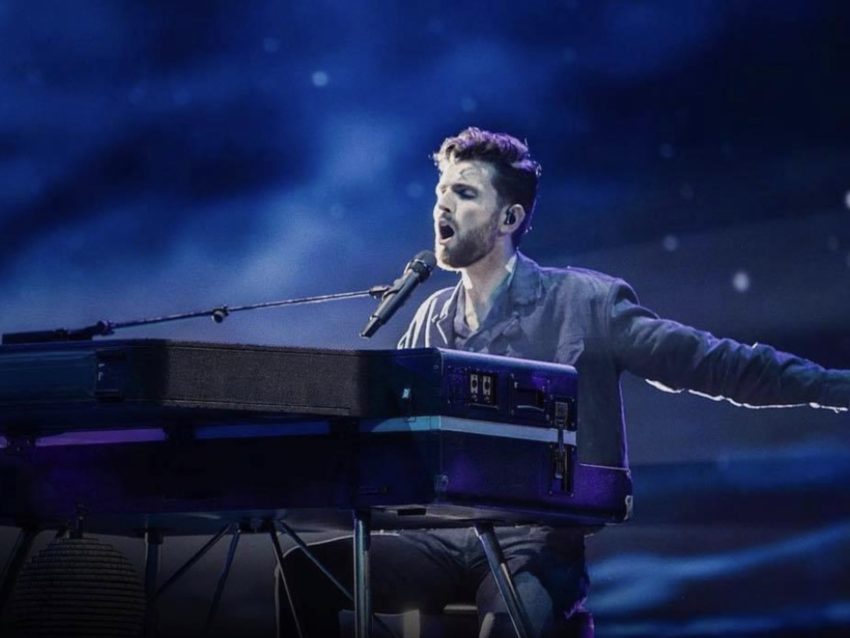 Duncan Laurence, winner of the 2019 Eurovision Song Contest  has tested positive for COVID-19, his management and the Host Broadcaster have confirmed.
Duncan has mild symptoms. Because of the 7 day minimum isolation period, Duncan will not be able to perform live in the Ahoy venue in Rotterdam, but will still feature in the show in a different form.
Executive producer, Sieste Bakker says:
We are of course disappointed, first of all for Duncan, who deserves a live performance on our very own Eurovision stage after his 2019 victory and the worldwide success of Arcade, We couldn't be more proud of his opening act for the first Semi-Final. Of course we wish Duncan a speedy recovery!"
Since 6 April, when the load-in started in Ahoy, over 24,400 tests have been conducted amongst crew, volunteers, artists, delegation members and press. Only 16 of those (0.06%) have returned positive results. In most cases, they were from people who hadn't previously been to the venue, or who hadn't been there recently. To date, no infections have been conclusively traced back to the venue.
Below you can watch Duncan's performance from semi final one.