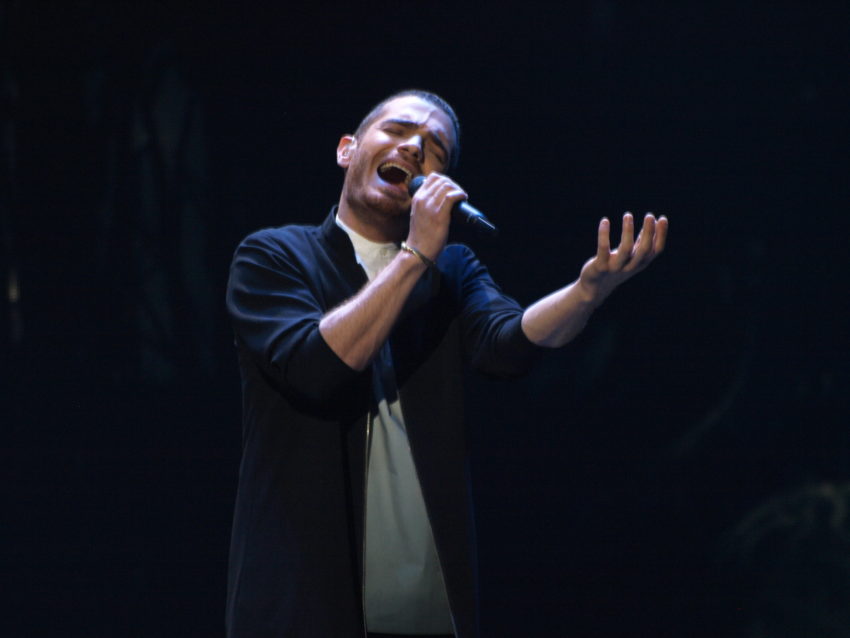 There is not much rest for Elnur Husyenov who represented Azerbaijan at this year's Eurovision Song Contest. Back from Vienna, it is now time to work in the studio on not just one, but two new albums, one in Turkish and one in English.
This year's Eurovision Song Contest offered a comeback from Elnur Husyenov who also represented Azerbaijan at their debut in 2008. Back then it was as duet, but now it was time Elnur to kick start a solo career. His entry Hour Of The Wolf qualified for the final where it finished 12th with 49 points.
In a press release sent out this afternoon the two new albums from Elnur is mentioned to be one in Turkish after his victory in The Voice of Turkey, and one in English which will be produced in collaboration with Azerbaijani pianist and composer Isfar Sarabski. The press release quotes Elnur for saying that we can expect "an unexpected mix of styles that will introduce a brand new Elnur to the audience".
More information and release dates are mentioned to come later this summer.
Below we invite you to take our little quiz where you can test your knowledge about Elbur and you can also see his entry Hour Of the Wolf performed at the 2015 Eurovision Song Contest:
Elnur Huseynov (Azerbaijan 2015)
Elnur Huseynov will represent Azerbaijan at the 2015 Eurovision Song Contest. How well do you know him? Take this short quiz to find out!