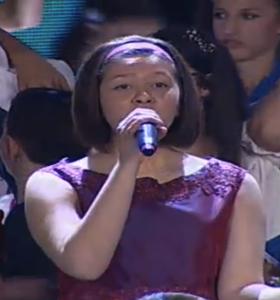 Just like for the Eurovision Song Contest, Albania became the first country that selected their artist and song for the Junior Eurovision 2015. Mishela Rapo will fly the Albanian flag in Sofia on the 21st of November with her African influenced song.
Only a few days after the grand final of the 60th Eurovision Song Contest, Albania is the first country to select the artist that will represent the country in Sofia for the Junior Eurovision Song Contest in November this year. Albania chose their represantative through the "Festivali 52 i femijeve", the junior version of their national selection Festivali i Kenges. The whole procedure lasted two nights. On the first night, the semi final, 22 songs fought for the 14 spots in the final. A 5 members jury selected the winner in the final. The winner, Mishela Rapo, will represent the Balkan country in the upcoming Junior Eurovision Song Contest 2015 in Sofia, Bulgaria.
The jury consisted of some familliar Eurovision names. Olta Boka (Albania 2008) and Juliana Pasha (Albania 2010), who also performed as interval acts of the show. This will be the second Albanian entry in Junior Eurovision. Albania took part for the first time in the contest in 2012 with the song Kam Një Këngë Vetëm Për Ju by Igzidora Gjeta which finished 12th in the contest held in Amsterdam.
Below you can watch Dambaje, the Albanian entry for Junior Eurovision Song Contest 2015:
You can also watch the first welcome video BNT (the Bulgarian host broadcaster) and EBU posted on Youtube to welcome all in Bulgaria for the Junior Eurovision Song Contest: