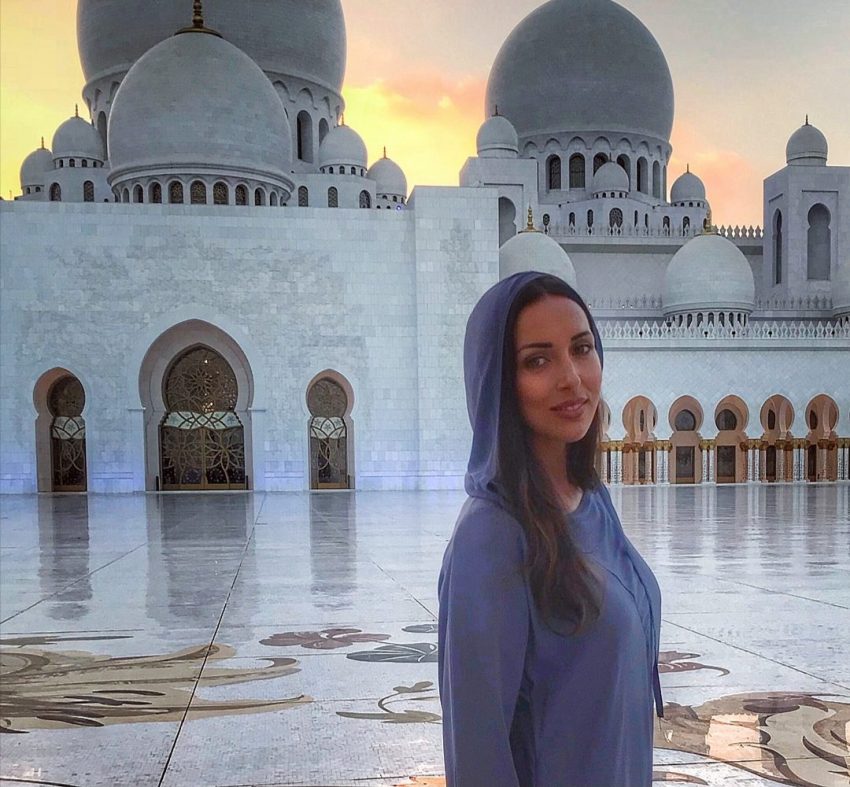 Sadly, not all of the participants from Eurovision 2000 made it to this year… the ones that did became wedding singers, performed in musicals, had babies and even climbed up the political ladders. We check up on what happened to the top 10 placing artists from Eurovision 2000.
In the year 2000, the Eurovision Song Contest was held at the Globe Arena in Stockholm, Sweden. When Olsen Brothers won the contest, Jørgen Olsen, at the age of 50 years and 61 days became the oldest person ever to win the competition. This title was short-lived as the following year Jørgen lost his record to Dave Benton from Estonia.
As with all years, the 2000 contest wasn't without it's incidents; The Dutch televote was suspended due to the Enschede Fireworks Disaster which happened earlier that day where a fireworks depot exploded, killing 23 people. Dutch broadcaster NOS felt it was inappropriate to broadcast such a lighthearted show after a terrible and catastrophic event.
Following the Danish win a petition was launched by the Russian Delegation urging for a Danish disqualification after the Danes used a vocoder to give Jørgen's voice an electronic sound, the petition was thrown out by the EBU and no action was taken.
10. Pınar Ayhan & The SOS – Yorgunum Anla – Turkey
Last year Pinar took part in a special performance of the stage show Kemal. The musical is based on Mestafa Kemal Atatürk, Turkey's 1st President who is famous for securing the Ottoman Turkish Victory during the First World War and who also lead the Turkish National Movement.
---
9. Goran Karan – Kad Zaspu Anđeli/ Ostani – Croatia
Former rock group lead singer Goran Karan became a solo artist three years before his time in Eurovision. In 2005, Karan became one of the judges on Croatia's version of Pop Idol. Two years later, in reaction to the Kornati traged where 13 volunteer firemen sadly died, Karan composed the song Ovo nije kraj (This Is Not the End). The song was released under the name Split Star, a group consisting of famous singers from the Split area of Croatia. You can listen to the song by watching the video below:
8. Claudette Pace – Desire – Malta
Following her success in Eurovision, Claudette's song Desire was selected as the official song for the United Kingdom's 2001 gay pride festival. She became a successful television presenter in Malta but quit the profession due to taking up politics.
In 2013, Pace was elected into the Maltese Parliament where she became the shadow minister for health. She was re-elected in the following general election and was appointed as the Deputy Speaker of the House of Representatives.
---
7. Roger Pontare – When Spirits Are Calling My Name – Sweden
The year 2000 was Roger's second time at the Eurovision Song Contest, his first being in 1994 when he duetted with Marie Bergman with the song Stjärnorna (The stars) where he finished in 13th place. Since his time in Eurovision he released a couple of singles and more recently took part in Swedish singing show Stjärnornas stjärna which is hosted by two time Eurovision hostess Petra Mede. In the series, eight professional singers competes in different music genres and every week one of the singers gets voted off the series until one is the winner. Roger didn't fare too well as he was the 3rd person to be eliminated.
6. Eammon Toal – Millenium Of Love – Ireland
It appears that 2000's 6th place contestant from Ireland hasn't kept in the spotlight since his time in Eurovision. In 2018 Toal took part in a radio interview on the Joe Finnagan show where he spoke about Ryan O'Shaughnessy's entry Together. During the interview Toal suggested that the controversy surrounding the entry (that the song was a love song between two men) might go in Ireland's favour in terms of points. Toal also appears to have been working as a wedding singer in Ireland.
5. Stefan Raab – Wadde Hadde Dudde Da? – Germany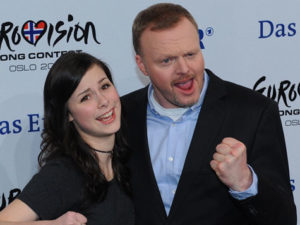 Stefan Raab has been involved in the Eurovision Song Contest since 1998 where he was the composer of the song performed by Guildo Horn at the contest in Birmingham. In addition to writing the 2004 entry (which finished in 8th place), he also was the initiator and head juror for the Eurovision selection show Unser Star für Oslo (Our Star for Oslo). It was in this show where Lena Meyer-Landrut was sent to Oslo and won the contest giving Germany their first win in 28 years. The following year Raab was again the initator and head juror for the next selection show Unser Song für Deutschland (Our Song For Germany), but ended his work with the selection show after that year.
---
4. Ines – Once In A Lifetime – Estonia
Ines was competing to represent Estonia at Eurovision two years after she came in 4th place in Sweden but she suddenly dropped out of the Eurolaul selection show being replaced by Swedish singer Sahlene who went on to win the selection and finished in 3rd place when the contest was held in Tallinn. Since then Ines has continued to be loosely involved in Eurovision as she returned as a spokesperson and also co-presented Eurolaul in 2005. She entered Eurolaul again in 2007 with the song In Good And Bad but finished in 7th.
The following year Ines participaged in Laulud tähtedega (Estonian version of Just the Two of Us), a TV show where celebrities are teamed up with professional singers and compete by singing duets, with one duo being eliminated at the end of each show. Ines proved that she was still a popular figure in Estonia as she won the show with partner Valdo Randpere.
3. Brainstorm – My Star – Latvia
Brainstorm were already a well-established band before they entered Eurovision having been formed back in 1989. Four years after their time in the contest tragedy struck, the band bassist, Gundars Mauševics (known as Mumiņš) died in a car accident just outside of Riga. Despite the loss, the band continued to make music and even made history by becoming the first Baltic band to play at the infamous Glastonbury Festival and even played parts in the Russian romantic comedy 7 ужинов (7 Dinners). 
---
2. Alsou – Solo – Russia
Straight after Eurovision Alsou released her debut English album, the lead single Before You Love Me charted on the UK singles chart. She went on to release several other albums, mostly in the Russian language. She got a part in British thriller horror film Spirit Trap along Billie Piper, Alsou's self-penned ballad Teardrops plays over the credits at the end of the movie.
Six years after her second place at Eurovision, Alsou married her now husband Yan Abramov. The couple had three children, two girls and one boy.
Though Alsou never went back to Eurovision as a contestant she did return in 2009 as a presenter following Dima Bilan's win in Serbia the year previous. The singer returned again in 2015 as a member of the Russian expert jury panel.
In her private life Alsou has spent a lot of time travelling and has recently been to Azerbeijan and the United Arab Emirates.
1. Olsen Brothers – Fly On The Wings Of Love – Denmark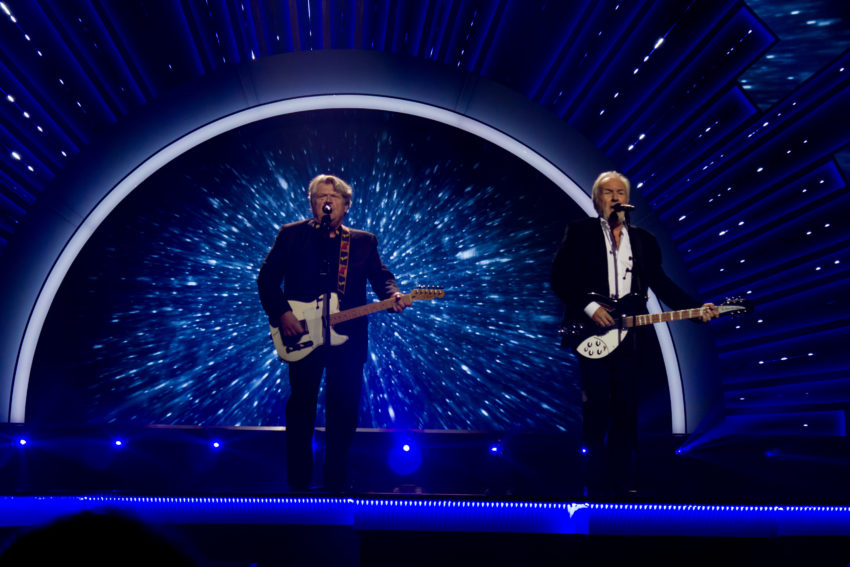 The Olsen Brothers weren't exactly a favourite in 2000. Not many had seen it coming that this middle aged Danish brother duo would conquer Europe. With a cool, relaxed performance based on 30 years of stage experience, they however changed that. The message; that women in all ages are beautiful and attractive, appealed to many.
After the Eurovision victory, things got hectic for the two brothers. They toured around Europe for a few years, released an album in German and appeared as opening act for the 2001 Eurovision Song Contest performing their Eurovision winner and the new single Walk Right Back, which became a big hit. In 2008, they recorded with Sir Cliff Richard – and a new friendship developed.
In 2005, they took part in the Danish Melodi Grand Prix final once again, and almost made a Eurovision comeback as they finished in 2nd place. Two years later, the oldest Brother Jørgen took part solo, but finished in 7th place.
December 2019 saw the sad news of younger brother Niels "Noller" Olsen suffering from brain cancer. Naturally it meant a stop to a career that was otherwise still going strong. He will now spend his last time with family and friends. Jørgen will continue to perform, but as a solo artist.