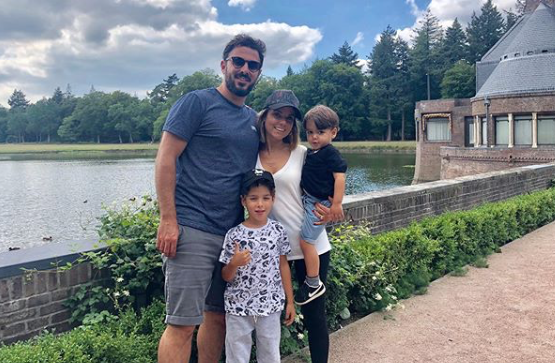 Sadly not all of our top 10 participants made it until 2020. The ones that are still with us have been involved in politics, had legal battles over trademarks and also secret weddings. What has become of the top 10 from 2005? Let's find out.
2005 was the year of firsts. It was Ukraine's first time playing host to Europe as Ruslana sweeped to victory the year before. It was the first year where the contest was broadcast in widescreen format and also the first time that Greece won the contest thanks to Helena Paparizou and her catchy mix of Greek and contemporary sounds in the song My Number One. It's already been 15 years, so what have the top 10 of 2005 been up to since?
10. Denmark – Jakob Sveistrup – Talking To You
Former teacher Jakob resigned from teaching to become a full time musician following his participation in Eurovision which saw him finish in 10th place. After the contest he continued to make music as a solo artist for many years. He spent some time as part of 'ultimate cover band' the copy cats where he acted as their lead singer until recently.
In 2014, Jakob was in Shangai to perform to the Danish Chamber of Commerce when he met Lars Rahbek Andresen. This meeting changed Jakob's life as it gave him the courage to rebrand and pursue a career singing soul music. Now going by the name Sveistrup, You can hear some of his music below:
 9. Norway – Wig Wam – In My Dreams
In My Dreams became a huge hit in Norway after the contest peaking at the top of the Norweigian charts for three weeks. The year following the contest the band had some success in Japan, but it was another 5 years before they would release another album. In 2014, the band announced they were separating after 13 years together. Last year the band teased at a reunion but kept tight lipped as what form the reunion would take.
8. Switzerland – Vanilla Ninja – Cool Vibes
Vanilla Ninja started off as the leaders at the start of the voting segment of the contest, but after some disappointing results from some of the neighbouring countries the group slipped down the leader board finishing in 8th place. Following the contest the band were involved in some controversy with their record label and eventually parted ways, it was another year before their next album was released.
The band attempted to go to Eurovision again, but this time for their native Estonia. They took part in EuroLaul with the song Birds Of Peace but finished in 4th place. The Vanilla Ninja trademark went up for auction in 2008, the auction was won by the band's lawyers and whom returned the trademark back to the band members but the girls decided to go on a hiatus the following year. Lead singer Lenna released some singles as a solo artist before starting a band which she named after herself. Keyboard player Katrin took an interest in politics and joined the Estonian Centre Party and guitar player Piret is a regular on Estonian TV presenting morning television show Terevisioon
7. Serbia & Montenegro – No Name – Zauvijek Moja
The band No Name were due to represent their country in Athens the following year due to issues relating to Montenegrin Independence, Serbian broadcaster pulled out of the contest and No Name were not able to represent their country for a second time.
The band released a few singles after this but eventually disbanded in 2008.
6. Moldova – Zdob și Zdub – Boonika bate doba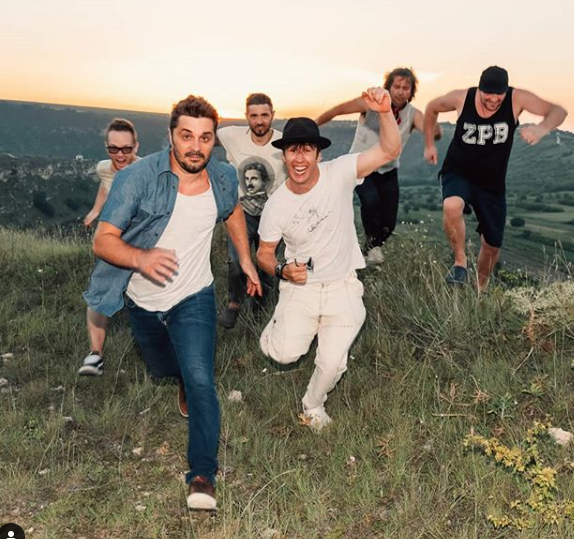 Moldovan gypsy punk band Zdob și Zdub (known by their fans as ZSZ) returned to Eurovision in 2011 when the contest was held in Dusseldorf. However, despite placing well in their 2nd attempt they were not able to better their first effort, as they finished in 12th place with their song So Lucky.
ZSZ have continued to make music and have enjoyed successful careers in Moldova, Russia, Romania and Ukraine, countries in which they tour regularly. In 2014 the band celebrated their 20th anniversary by holding large concerts in the above countries.
This year the group were about to embark on another tour where they were due to perform in Belgium, Romania, Ukraine, Germany and Russia but were forced to postpone due to the Covid-19 pandemic.
5. Latvia – Walters and Kazha – The War Is Not Over
Known internationaly as Walters and Kazha, Walters tried to represented Latvia for the second time at the Eurovision Song Contest in 2009, but as a solo artist. He was not able to emulate the success of 2005 as he failed to qualify for the local final.
Two years later, we saw him on Eurovision again but this time as the Latvian commentator; and again the following year as the Latvian Spokesperson. In 2016 Walters was diagnosed with cancer, after treatments and an operation a fundraiser was started to help Walters pay for treatment in Germany. Sadly, Walters lost his battle and passed away in 2018 at the age of 30.
Kazha contnued with music for a while before entering the world of Politics. He currently works for the European Conservatives and Reformists in the European Parliament where he is a press secretary for Robert Zile MEP.
4. Israel – Shiri Maimon – HaSheket SheNish'ar (The Silence That Remains)
Shiri Maimon has continued to keep busy since 2005, doing a variety of different things including making music, acting in films, TV shows and Broadway as well as being a judge on The X Factor Israel. In 2011 the singer got married, she is now a mother and often posts pictures of her family on Instagram
This week Maimon performed as part of a Holocaust Remembrance service in Jerusalem.
---
3. Romania – Luminița Anghel & Sistem – Let Me Try
Despite earning a good place in the 2005 contest Luminița Anghel has tried to return to the contest on in 2010, 2013 and 2015 being pipped to the post each time. She married her partner Silviu Dumitriade in a ceremony in their native Romania in 2008 renewing their vows two years later in a religious ceremony in Spain.
As well as music, Anghel has also entered the world of politics. She entered the race in the chamber of deputies for Romania's Social Democratic Party but lost out to a rival party member. I addition to politics and music, Luminita rides motorbikes with her husband and even voiced the menacing Mother Gothel in the Romanian language version of Disney's Tangled.
2. Malta – Chiara – Angel
Maltese singer Chiara represented her country on three occasions; the first being in 1998 then 2005 and 2009. Though her final stint at Eurovision gave Chiara her worst placing, coming in at 22nd place in the final. In 2010 Chiara was seen in Eurovision again but this time giving out the points of the Maltese vote. That same year she released the song Believe (We Are One) which became the official Gay Pride Anthem in Malta.
1. Greece – Helena Paparizou – My Number One
Eurovision Song Contest 2005 winner Helena Paparizou has continued to enjoy great success, particularly in Greece. She attempted to enter Eurovision again in 2014, but this time for Sweden, the country where she was born and raised. But unfortunately for Helena, it was Sanna Nielsen who was selected and the one who went to Copenhagen.
In 2015 it was heavily rumoured that she had married her longtime boyfriend Andreas Kapsalis. Most recently Helena had a short reunion with Nikos Panagiotidis, her band mate from the duo Antique where Helena first came to Eurovision fans' attention at the Eurovision Song Contest in 2001 where the pair finished in 3rd place.
She released a duet with 2004 & 2009 Eurovision favourite Sakis Rouvas Etsi Ine I Fasi. In addition to making music, Paparizou has been a coach on The Voice Greece since 2016.