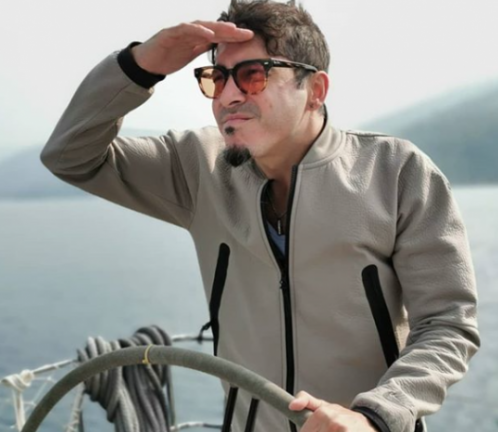 Creating record labels, travelling the world, having babies, becoming TV talent show judges and staring in movies. These are just some of the things that the class on 2010 have been up to since they finished in the top 10 of the Eurovision Song Contest in Oslo. What has our favourite artists from 2010 been up to? You can find out here.
Oslo was the host city for the 55th annual Eurovision Song Contest following Alexander Rybak's fly away victory in Moscow the year prior. A total of 39 countries took part in the contest with Germany's Lena reigning supreme. This was a special win for Germany, as it was only the second win in the country's history, it's first win as a unified country. This win also showed that a Big 5 country could actually win the contest, though it hasn't happened again since.
So what has been happening to our Eurovision top 10 hopefuls over these past 10 years?
10. Alyosha – Sweet People (Ukraine)
Alyosha's road to Eurovision in 2010 was bumpy to say the least. In fact, she wasn't the original Ukrainian candidate for Eurovision. Vasyl Lazarovych was internally selected to represent Europe's largest country. However, due to objections about the way Lazarovych was selected, it was decided that a national final would take place to find his replacement. Alyosha won the selection with her song To Be Free. But this also was met with controversy as it was found that the song had been available to buy for two years prior to the competition.
Eventually, Ukraine decided that Alyosha would send the song Sweet People to Eurovision. Ukrainian television broadcaster NTU received a hefty fine after they failed to announce the new song before the deadline. Alyosha took all of these troubles in her stride as despite the difficult start, she was able to earn a top 10 position for her and her country.
She has continued to make music, and is still a popular figure in Ukraine. In 2017, she released the self-penned track Kalina which was so popular in her country that it became one of the Top 50 most popular Ukrainian music videos. You can watch the video below.
This year Alyosha was due to embark on a nation wide tour of Ukraine, but due to the Corona Virus pandemic she was forced to cancel these concerts.
9. Sofia Nizharadze – Shine (Georgia)
In 2016, Nizharadze joined the judges panel of TV talent show X Factor Georgia, and two years later publicly shown her support for TAYANNA as she once again entered Vidbir in the hope of being Ukraine's next Eurovision participant. Unfortunately not even Sofia Nizharadze's support could help TAYANNA as she lost out to competitor Melovin.
As well as travelling around Europe, last year Sofia duetted with fellow Georgian Giorgi Kelaptrishvili.
8. Giorgos Alkaios & Friends – Opa (Greece)
Giorgos had enjoyed a long music career before representing his country in Oslo. Since his time in the contest he has enjoyed a semi-retired life on the Greek island of Milos.
Lucky him!
7. Eva Rivas – Apricot Stone (Armenia)
Russian born Eva Rivas had planned to represent Armenia at Eurovision two years after she finished in 7th place in Oslo. Unfortunately for her it wasn't meant to be as Armenia didn't participate in that year.
In 2014, Rivas joined the judging panel for The Voice of Armenia in season 3, but didn't return for a second series. Last year she was absent from her instagram page for around 6 months. When she returned, she explained that her absence was down to lifestyle transformation where she removed all of her bad habits, and started treating her body better. She made several posts about going to the gym and showing off her body transformation, explaining that she truly self loves for the first time in her 32 years.
Earlier this year the singer had some bad news when her mum sadly died in January. Rivas made a tribute to her mum on Instagram with a picture of the two of them together.
6. Tom Dice – Me and My Guitar (Belgium)
Tom Dice made history to become the first Belgian participant to qualify for the grand final since the introduction of the semi-finals. In the same year, he released his debut album which was successful and hit the top of the Belgian charts. The following year, Rice supported American Super-star Taylor Swift during her concerts in Belgium and The Netherlands. He has since released three further albums, but failed to emulate the success of his debut.
Tom is currently in lock down in Drongen, near his home town of Ghent. There he is staying with his girlfriend Kato (The Starlings) where they are keeping themselves busy by making music. They have just announced a one off show in February 2021 where they promise to give you "the evening of your life".
5. Safura – Drip Drop (Azerbaijan)
Since finishing in fifth place for Azerbaijan in 2010, Safura has taken part in the contest on two other occasions, not as a singer but as a spokesperson in the two consecutive years after her participation. She took a break from making music to marry husband Farhad Aliyev in 2013. The couple now have three children together. Earlier this year, Safura released High On Your Love, her first single since 2016.
As well as a love of music, Safura is also a contemporary artist. Her instagram boasts pictures of her work along with sweet snaps of her family.
4. Chanée & N'evergreen – A Moment Like This (Denmark)
Christina Chanée released an album in 2012 called Just The Beginning. For quite some years, it was rather quiet around her, but a year ago, she joined the party band Mint Condition.
Tomas N'evergreen was dumped by his fiancee, Russian model Katya Vinogradova in 2011. Tomas lives in Russia too and before representing Denmark, he took part in the Russian national selection in 2009.
In 2016, Tomas produced a remix of Samra's Eurovision entry for Azerbaijan, Miracle.
Chanée & N'evergreen reunited for the Danish final in 2019 where they appeared as interval act.
3. Paula Seling & Ovi – Playing With Fire (Romania)
Following the contest Paula Seling was offered a job as a judge on the Romanian version of TV talent show X Factor, but like Eva Rivas, only stayed for one season. She continued to make music and released duets with Alexander Rybak as well as her Eurovision counterpart Ovi. Besides making music, Paula has also been involved with Walt Disney where she recorded the Romanian version of My Spirit Flies for the animated film Brave and also took part in Romania's Dancing With The Stars where she finished in third place.
Ovi tried his hand at Eurovision again, but this time as a song-writer. He participated in Norway's Melodi Grand Prix under an alias. The entry did fairly well progressing into one of the finals but ultimately didn't progress into the gold final.
In 2014 Paula and Ovi joined forces again and represented Romania at the Eurovision Song Contest for a second time. Their song Miracle did qualify for the grand final, but failed to match the success of their earlier entry and finished in 12th place.
2. maNga – We Could Be The Same (Turkey)
maNga continued to be popular in their native Turkey following the Eurovision Song Contest and released three studio albums. Right after their appearance in the contest, they released a song written and composed by lead singer Ferman. The song was a success in Europe and topped the charts in many countries. In 2014, the band made the soundtrack for the movie Hadi İnşallah which they also appeared in. This soundtrack became a big hit.
Lead singer Ferman Akgül has worked on some solo ventures over the past few years. He directed and hosted three seasons of Turkish TV show Kulaktan Kulağa. In the show Ferman travels across various cities in Turkey to explore the local music scenes and pair up local musicians with already established Turkish stars. Akgül has also been releasing his own music as a solo artist and has set up his own record label 06 Records. In addition to his musical endeavours last year, he started learning to helm a boat.
1. Lena – Satellite (Germany)
As you would expect as a winner of the Eurovision Song Contest, Lena has had the most successful career out of the top 10 artists of 2010. She represented Germany again at Eurovision the following year when the contest was held in Dusseldorf, though it wasn't another win for Lena as she finished in 10th place. She has continued to make music and has released five studio albums and has done lots of voice over work completing the German voice-dub for characters in family comedy animation Trolls and Tarzan 3D. Amongst all of this, she has even found time to work as a coach on Germany's version of The Voice Kids.
In 2017, Lena participated in Sing meinen Song – Das Tauschkonzert (Sing my Song – The Exchange Concert), a reality TV concert series where each episode is dedicated to a specific singer, and other well-known artists perform the songs previously released by the said dedicated artist. In the series, Lena performed the debut of her song If I Wasn't Your Daughter which is believed to have been written by Lena about the relationship with her estranged father.
Most recently, like the rest of us, Lena has been social distancing at home. Like many other artists, has performed a concert live from her studio to keep herself connected with her fans.