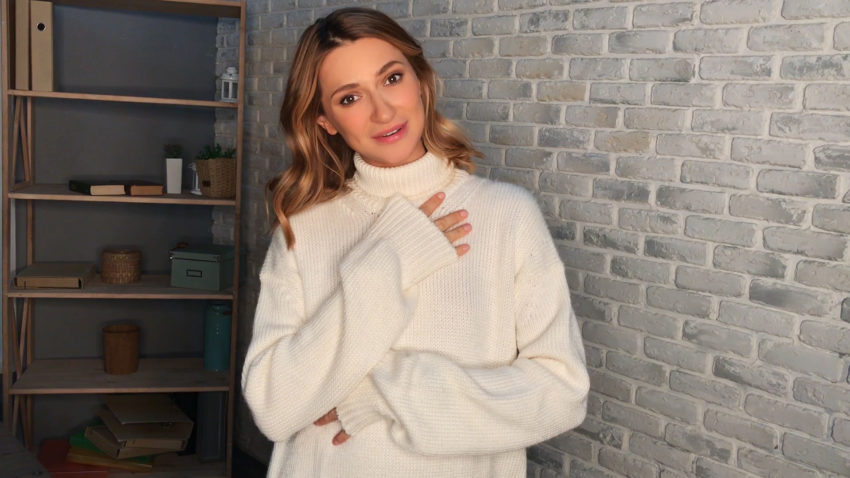 Last year's Ukrainian national final runner-up TAYANNA, will tomorrow try to get one step closer to being selected for the 2018 Eurovision Song Contest. This year, she will learn from the mistakes, which she thinks could be the reason she didn't win last year.
Be fresh, and worry less. That's what Ukrainian star TAYANNA will try to remember when she tomorrow takes part in the semi-final that can bring her closer to the dream about representing her country at the Eurovision Song Contest in May.
She finished second in last year's national final narrowly losing out to O.Torvald. This came despite her being the big fan favourite to win. All attention will be on her tomorrow. Can she make it to the final, and as such still be in the running to represent Ukraine this year?
We were curious, so we asked her two questions: What does she think is the reason she lost the final last year? And, what did she learn from it, which she can use this year?
In the video below you can see TAYANNA explain why she thinks that exhaustion and too much worry could have cost her the victory last year. You will also get the answer to our second question, and finally then you can hear her sing a bit from her 2018 entry, Lelya.
Tomorrow evening, TAYANNA takes part in the second semi-final in Ukraine. If she qualifies, she will compete in the final on the 24th of February.
Sofia Nizharadze shows support for TAYANNA
When TAYANNA enters the national selection stage in Ukraine, it is with the knowledge that 2010 Georgian Eurovision representative Sofia Nizharadze supports her. She posted a video on Instagram with a good luck message to TAYANNA, and the hope that she wish she will win.
Sofia added that the whole of Europe should dance with TAYANNA. Are you ready? Start by watching TAYANNA's 2018 entry in the video below: