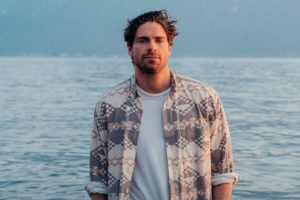 After two years of Destination Eurovision, France has gone back to choosing their Eurovision entrant internally. Yesterday they confirmed that the rumours were true, when Tom Leeb was announced as their 2020 representative.
Can Tom turn France's fortunes around and give them their first win since 1977 when Marie Myriam took the prize with L'Oiseaux Et L'Enfant?
Tom was born in 1989 and has started to make a name for himself in France, not only as a singer, but as an actor and comedian too. However it is for his singing that France2 made the decision to internally select him to represent the country at the Eurovision Song Contest 2020.
French television are not the first to be impressed by Tom, as Sting asked Tom to support him last October during his tour dates in Nice and Grenoble.
Tom's first musical release came in September 2018 when an extended EP gained 4 million streams and 25 million youtube views.
On September 19 2019 Tom released his debut album Recollection.
Recollection is primarily a collection of acoustic folk songs which Tom describes as being transported through a romantic idyll, from its beginnings to its tragic end. The songs were mainly recorded in one take.
What that tells us is that there is unlikely to be any flashy lights or dancers accompanying Tom in Rotterdam this year. The song will most likely be an intimate acoustic song which is very personal to Tom. It has not yet been announced if the Eurovision song appears on the album.
The last Tom to do something like this was Tom Dice who placed 7th for Belgium in 2010 with Me And My Guitar. France have obviously been paying close attention to last year's winner Arcade by Duncan Laurence and have very much gone with a singer just performing a simple song this year.
Tom on his Facebook page says that Eurovision is an iconic and unifying event. He is very proud to represent France and is looking forward to living this exceptional adventure.
Eurovisionary wishes Tom all the best on his road to Rotterdam and invites you to enjoy his video for the song Are We Too Late.