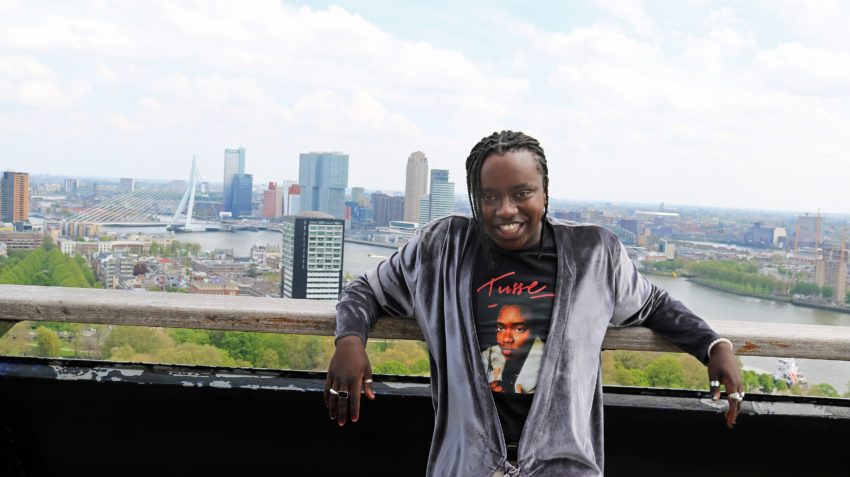 Tusse represented Sweden at the 2021 Eurovision Song Contest. Having won, Swedish Idol, he released his first single not connected to the show in 2020, 'Innan du Går'.
The song was also Tusse's first release sung in Swedish. It was written by Swedish Eurovision entrant 2011, Eric Saade, along with Daniella Binyamin, and Oskar Nyman.
Unfortunately, the song failed to make the Swedish charts, along with the two follow ups, Jag tror på sommaren and Crash. However following his participation in Melodifestivslen, Tusse finally received a chart topping single with his Eurovision entry, Voices.
Innan Du Går – opinions from fans
In order to find out what Eurovision fans think of this song from Tusse, we asked our Eurovision Fan Panel. It includes team members as well as fans from all over the world.
Charlotte J. – I prefer this to his Eurovision entry. 'Before you go' is better than Voices. To me, this sounds like a mix of Gyllene Tider and GES. It's not bad, I quite enjoy it, but it's not something which will make me buy a Tusse album. I need more for that.
Kostas C. – Generally I like Swedish schlager, but I find this song very boring. A flat song; Nothing to stand out and not at all remarkable.
Wouter V. – This sounds like a very basic, very Swedish, very unoriginal pop song. Tusse has a pleasant voice, but that's about everything I like about this song. I hope he finds his own sound.
Jill R. – Just like in ESC, Tusse is better than his song. He has a great personality and a great voice, which he unfortunately doesn't get to show off in this song. It is not my kind of music, but I think it could appeal to a younger Swedish audience. Singing in Swedish works well for Tusse.The song sounds pretty current and the style reminds me of many Swedish pop songs played on the radio nowadays. It also reminds a bit of " Storm" by Victor Crone in ESC 2019.
Louis E. – Judging from Voices I was always frustrated because it seemed like Tusse had much more to offer than a bland power ballad given to him. Innan du går is a mildly enjoyable listen which I personally much prefer to his Eurovision attempt, but it still passes by me without leaving much of an impression and would almost definitely get 6th in a Melodifestivalen deltävling.
Josef S. – This song is interesting as it is in Swedish. It would be really interesting getting some Swedish language entry from Sweden at Eurovision. Maybe it would be a step out from the usual songs Sweden send in recent years. Tusse is quite a good singer, but overall, this song is a little bit boring to me. Its language is maybe the only interesting thing about it.
Melanie G. – Love this. I've been listening other stuff by Tusse and I really like it definitely think it was one of the better entries, well that's my opinion. There is nothing offensive or too much noise I give Tusse thumbs up hope to hear more stuff.
Michael O. – Great to hear Tusse singing in Swedish, but for all those saying they want a song in Swedish at Eurovision, they'd have a screaming fit if it happened. This is a good enough song, although Eric probably gave it away as not up to par. However, Tusse makes it his own and is the best thing about the song.
Maurizio V.- I like this song better than his Eurovision entry. It's quite upbeat and not as monotonous as Voices. It sounds like a happy song – I especially like the musical and rhythmic elements.
Enjoy Tusse's Innan Du Går in the embedded video. He never got round to making a visual video, only an audio. Below the video, you can read more about Tusse.
Tusse – a mini biography
Tousin Michael Chiza was born on New Year's Day in 2002 in the Democratic Republic of the Congo. Fleeing the country as a refuge, he moved to Uganda, finally landing in Sweden when he was eight years old.
At the age of 16 he participated but was eliminated in the Talang 2018 show.
He went on to win Swedish Idol 2019,releasing his debut single, a cover of Whitney Houston's How Will I Know. His follow up, Rain gave him his first chart entry.
In 2021, he won Melodifestivalen, with the song, Voices, and went on to represent Sweden at the Eurovision Song Contest. He finished in 14th place with 109 points.