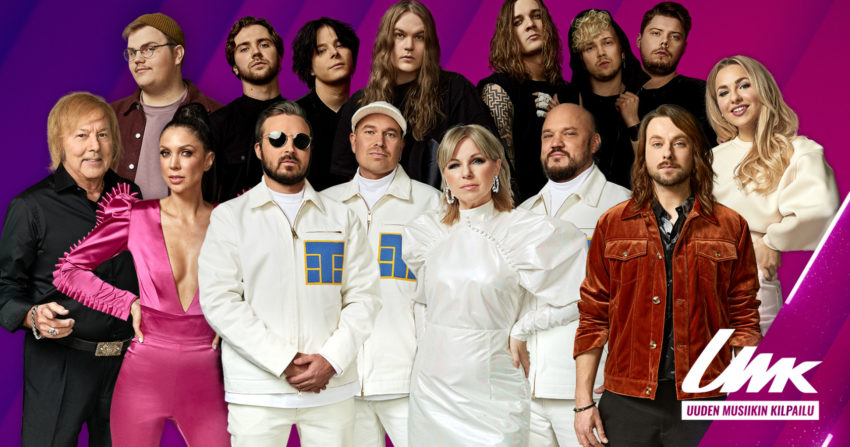 Finnish Television (YLE) have decided that they will hold the Uuden Musiikin Kilpailu 2021(UMK) to select their Eurovision Song Contest representative.
Last year, Aksel Kankaanranta was supposed to represent the country with Looking Back, but he was not given the chance to automatically represent Finland this year.
Today YLE have announced officially, after yet more early leaking, which acts will be competing to represent Finland in 2021, and what do you know Aksel is one of the seven hoping to be able to represent his country in Rotterdam in May. He will sing the song, Hurt.
Also announced was Laura Põldvere, the singer who represented Estonia 2017 with Koit Toome and the song Verona.. The song she will perform is called Play.
Five more acts have also been confirmed to take part in the UMK which is due to take place on 20 February 2021.
They are:
Ilta – a Finnish-German singer-songwriter. She was the vocalist on the Finnish rapper Cheek's 2015 hit in Finland, Sillat. She is described as having an amazing voice. We will hear that amazing voice on Kelle mä soitan
Blind Channel– This rock band consist of Niko Vilhelm (vocals), Joel Hokka (vocals, guitars) Joonas Porko (guitars, backing vocals), Olli Matela (bass) and Tommi Lalli (drums). They will perform the song Dark Side.
Oskr – Oskr's music is described as a mix of electronic and classical sounds. Oskr's song is simply called Lie.
Danny – real name, Ilkka Johannes Lipsanen is the ex boyfriend of Erika Vikman, who placed second last year with Cicciolina. Danny will perform Sinä päivänä kun kaikki rakastaa mua.
Teflon Brothers X Pandora – the Teflon Brothers are a Helsinki based rap group who have released five albums. Their song is called I Love You.
The songs will be released, one day at a time, starting tomorrow with Oskr.
Finland at The Eurovision Song Contest
Finland made their debut at the contest in 1961 with the song, Valoa ikkunassa, sung by Laila Kinnunen, who finished in 10th place. Since then Finland have finished last on 11 occassions in the final or their semi final.
On the positive side, they have finished in the top 10 on eleven occasions. However their third best placing was place 7th, a feat they have accomplished on 4 occassions. The last time they placed 7th was in 1989 with the song, La Dolce Vitaby Anneli Saaristo.
Marion Rung did second best by placing 6th in 1973 with Tom Tom Tom.
Finland have won the contest once, in 2006 with Hard Rock Halkelujah by Lordi. From 2015 onward, only Saara Aalto managed to make the final in 2018 when she finished 25th with Monsters.
Below is the video for Looking Back, last year's proposed Finnish entry.