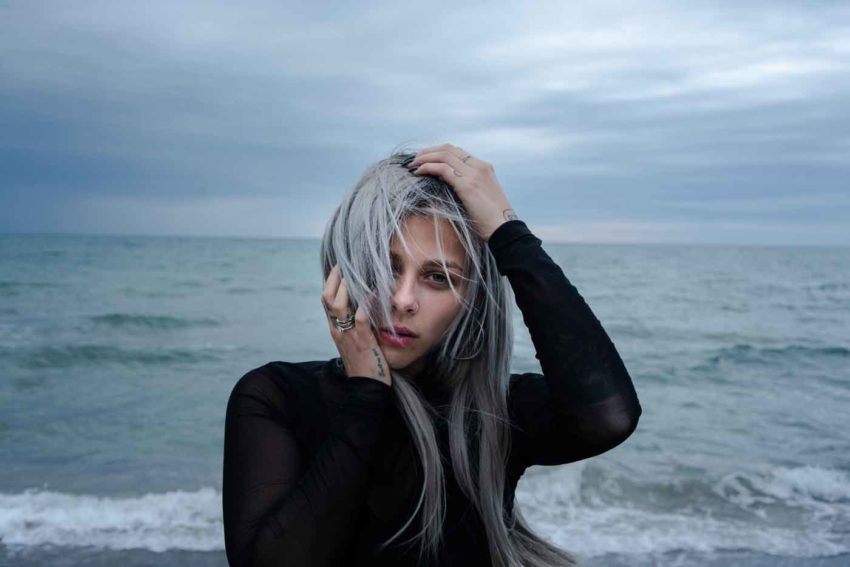 Young Victoria Georgieva represented Bulgaria at the 2021 Eurovision Song Contest. She was already chosen for the 2020 contest. However, when the pandemic came up and shook the world, the contest was cancelled. This didn't stop the young artist, and she continued her musical works in the meantime.

Alright was released late June 2020. The song was created in a Eurovision songwriting camp with the message of new hopes and new beginnings, still it was not among Victoria's Eurovision 2021 candidate songs.
Alright is a song of new beginnings and hopes despite its melancholic sounds. It's written by Victoria herself together with Sanne Osterberg, Cornelia Wiebois, Martin Masarov and Borislav Milanov. The video was filmed in the Bulgarian seaside cities; Burgas and Primorsko.
Alright – opinions from fans
In order to find out what Eurovision fans think of this song from Victoria Georgieva, we asked our Eurovision Fan Panel. It includes team members as well as fans from all over the world.
🇩🇰 Charlotte J. – I love the intro and the outro with the speaking parts, although they are a little too long. The short part done halfway into the song fits much better, and it helps me understand the message of the song stronger. The rest of the song is a like from me. This is much better than her Eurovision entry.
🇧🇪 Enis H. – I prefer this song to her entry this year. Other than that, it's not for me.
🇬🇧 Michael O. – This is one of Victoria's most easy on the ears songs, even although she still sounds depressed. Victoria is very good in small doses and I like this one when it gets played, although I hate videos that take an age to get going. But the song is pretty good.
🇹🇷 Gunec G. – I love Victoria's characteristic voice and melancholic fairy tale style. Alright is no exception. As per the video, I love the sea scenes and the melancholic shots to go with the melody of the song. It would and should do perfect in Eurovision.
🇨🇿 Josef S. – Victoria is really a unique artist with a good sense for art and how to be theatrical, which I love. Also love the etheric sound of her songs in combination with her voice that is clean and soft… all of that combined is what I call a full-package when speaking about a singer. I am glad we had the chance to see this young singer at Eurovision. Alright is as good as Victoria's two Eurovision songs, so that is one big YES from me! ❤
🇮🇹 🇬🇧 Maurizio V. – I've enjoyed listening to this song and I think it captures a sense of (teenage) angst that pervades both Eurovision entries by Victoria in both 2020 and 2021. It's got a hopeful and positive message to carry on despite the difficulties you may encounter. It's a song I'd probably listen to when I'm feeling my best and I need a reassuring voice telling me "it's going to be alright."
🇳🇱 🇩🇰 Wouter V. – Victoria has a wonderful voice, and she knows how to use it. But unfortunately this song lacks variation, and the bit of variation it has doesn't appeal to me. It's alright, but not anything more than that.
🇫🇮 Martti I. – I had to see this three times. Very dark, but a clear message to think about. For some it sinks well and for some it just doesn't… it takes time to tell. True, I'm still broken and tired of those fake smiles… Just like I am, be who you are is enough. Omg deep lyrics and video. This artist has lots to say. I must say I am not that interested in such a one note song. But do I want a masterpiece each time? No. However, this kind of song needs a suitable time and place. Normally not what I would listen twice, but due to Eurovision, and the lyrics, I will.
🇺🇸 🇬🇧 Mhairi O. – Personally this isn't the type of music that I listen to. Victoria has a great voice but for me all her music is one note.
Enjoy Victoria's Alright in the embedded video. Below the video, you can read more about her.
Victoria Georgieva – a mini biography
Victoria Georgieva was born on the 21st of September 1997 in Varna, Bulgaria. She started singing at the age of 11. Her music education started in a vocal studio named Angel Voices, where Atanaska Lipcheva was her teacher.
She tried to show her talent in the first three seasons of X-Factor Bulgaria, but she couldn't step into the next phase because of her young age. In 2015, she tried for X-Factor once again and made it to the live shows with the girls team mentored by the rapper Krisko. She eventually placed sixth.
In 2016, Georgieva released her first single Nishto Sluchayno. After a short Los Angeles adventure and a number of singles in Bulgarian and English, in the late 2019, she was announced as the Bulgarian representative for the 2020 Eurovision Song Contest. She presented Tears Getting Sober as her Eurovision song. However, due to the Covid-19 pandemic, the contest was cancelled and Victoria couldn't make it to Rotterdam.
Victoria was selected to perform for Bulgaria again for 2021. Meanwhile, she released her new single Alright in the 2020. After that, she began her preparations for Eurovision. Among 6 songs, Victoria chose to sing Growing Up is Getting Old to sing in Rotterdam. After placing 3rd with 250 points in the second semi-final, she took the stage 17th in line in the grand final, received 170 points and placed 11th.