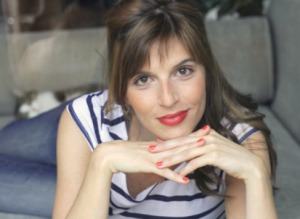 The German-Swiss broadcaster SRF, in charge for this year's national final in Switzerland, has announced that Stephanie Palazzo, one of the chosen artists for the event has been disqualified due to breaking of rules. Stephanie will be replaced by the band Kaceo.
SRF announced today that the song Stephanie was going to perform at the Swiss final, Perché mi guardi Cosi?, had already been released in 2013 with different French lyrics, something that makes it ineligible for competing in Eurovision. According to the EBU rules, Eurovision entries can't be made public until September 1 of the previous year.
Stephanie will be replaced by the band Kaceo, who will perform the song Disque D'Or at the Swiss national final for Eurovision 2016:
However, it might be that Kaceo will also be disqualified because their song is against  EBU's rules, too. The lyrics of Disque d'Or contain rude language and they mention a brand name (adult website YouPorn). Both swearing and brand names are not allowed in Eurovision songs but Kaceo could change the lyrics as Valentina Moneta did with her entry for the Eurovision Song Contest 2012.
The new line-up for the Swiss national final is now as follows:
Vincent Gross – Half A Smile Stanley
The selected six candidates will compete at the Swiss national final to take place on the 16th of February 2016. These six finalists will perform, apart from their 2016 entries, covers of popular songs of their own choice. A jury and the audience will each have a 50% contribution in deciding who will wave the Swiss flag in Sweden. Tickets for the Entscheidungsshow national final will be available online at the end of December 2015.
Switzerland in the Eurovision Song Contest
Switzerland has participated in the Eurovision Song Contest 56 times since making its debut at the first contest in 1956, missing only four contests, in 1995, 1999, 2001 and 2003. Switzerland hosted the first contest in 1956, and won it themselves with Lys Assia. Switzerland won the contest again in 1988 with Celine Dion.
All Swiss absences happened due to poor results in previous contests that relegated Switzerland from the contest the year after. Switzerland has four official languages, French, German, Italian, and Romansh. For decades, the song requirements stated that the song had to be performed in a national language, which gave Switzerland more options as they could perform in any of the four languages. Out of their 55 appearances in the Contest, Switzerland has sent 24 songs which were in French, 12 in German, 9 in Italian, 9 in English, and 1 in Romansh. Both of Switzerland's winning songs have been sung in French.
This year at the 2015 Eurovision Song Contest in Vienna, Mélanie René with her song Time to Shine received only 4 points ending 17th out of 17 songs in the 2nd semi-final and failed to qualify for the Grand Final.
Below you can watch Mélanie René performing her song Time to Shine in the 2nd semi-final at the 2015 Eurovision Song Contest: