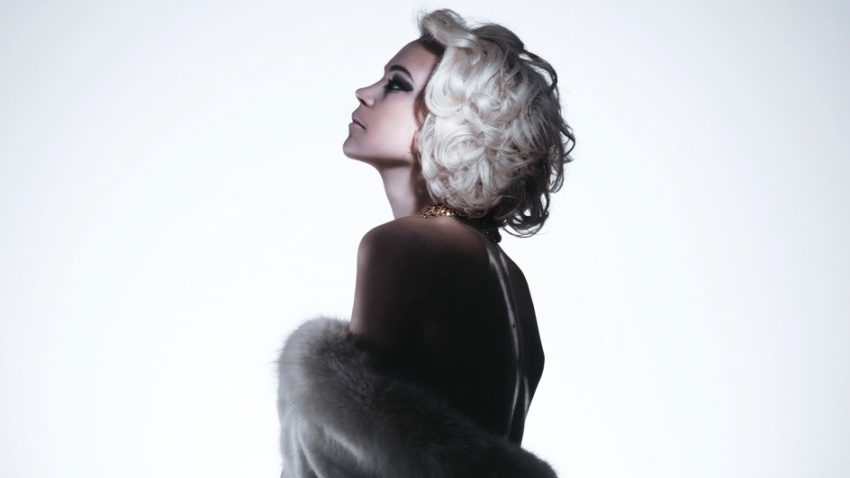 Today we are one step closer to the Swiss national final as the "Expert check round" was held today in Zurich. 19 candidates performed their songs on stage competing for the right to participate in the national final held in February. Six made it through still with a chance to make it to Eurovision.
As previously reported the Swiss national final for the Eurovision Song Contest is one of the most complicated national selections you will find. There are three state broadcasters SRF, RTS and RSI which represents the three different communities of Switzerland. Those 3 broadcaster has chosen the 19 candidates that performed today in front of the jury. Sven Epiney hosted the Expertcheck round and a webstream was provided for the curious viewers. The jury consisted of Tanja Dankner (singer and vocal coach), Rafael Antonio (Choreographer), Daniel Meister (SRF's Eurovision editor), Catherine Colombara (from RTS ), and Andrea Bignasca (from RSI).
According to the rules only 6 acts qualified to the final in Kreuzlingen. Here is the list of the entries and the selection criteria:
Representing SRF
Three of these songs were chosen:
Erica Arnold – Ich bin ich
Vincent Gross – Half A Smile QUALLIFIED
Samuel Tobias Klauser – Asking Me Why
Maika – The Reason
Platzhirsch – Holz vor dr Hütta
Rykka – The Last Of Our Kind QUALLIFIED 
Stanley Miller – Feel The Love QUALLIFIED
Patric Scott – No Boundaries (feat. Abdullah Alhussainy)
Sunanda – Ooops!?!
Evelyn Zangger – Have A Little Faith In Me
Representing RTS
Out of the following six candidates, two moved on:
Bella C – Another World QUALLIFIED
Gina & Glasow – Left With An Idiot
Kaceo – Disque d'or
Loic Schumacher – Génération demain
Stephanie Palazzo – Perché mi guardi cosi? QUALLIFIED
Stephanie Sandoz – Flashback
Representing RSI
Only one of the following songs quallified:
Nathalie Cadlini – Share Love
Elias – Elephant
Theo – Because Of You QUAllIFIED
On 13th of February those six finalists will perform except their Eurovision songs, covers of popular songs of their own choice. Jury and the audience with 50% each to say will decide who will wave the Swiss flag in Sweden. Tickets for the Entscheidungsshow will be available online at the end of December 2015.
Switzerland in the Eurovision Song Contest
Switzerland has participated in the Eurovision Song Contest 56 times since making its debut at the first contest in 1956, missing only four contests, in 1995, 1999, 2001 and 2003. Switzerland hosted the first contest in 1956, and won it themselves with Lys Assia. Switzerland won the contest again in 1988 with Celine Dion.
All Swiss absences happened due to poor results in previous contests that relegated Switzerland from the contest. Switzerland has four official languages, French, German, Italian, and Romansh. For decades, the song requirements stated that the song had to be performed in a national language, which gave Switzerland more options as they could perform in any of the four languages. Out of their 55 appearances in the Contest, Switzerland has sent 24 songs which were in French, 12 in German, 9 in Italian, 9 in English, and 1 in Romansh. Both of Switzerland's winning songs have been sung in French.
This year at the 2015 Eurovision Song Contest in Vienna, Mélanie René with her song Time to Shine received only 4 points ending 17th out of 17 songs in the 2nd semi-final and failed to qualify to the Grand Final.
Below you can watch Mélanie René performing her song Time to Shine in the 2nd semi-final at the 2015 Eurovision Song Contest: