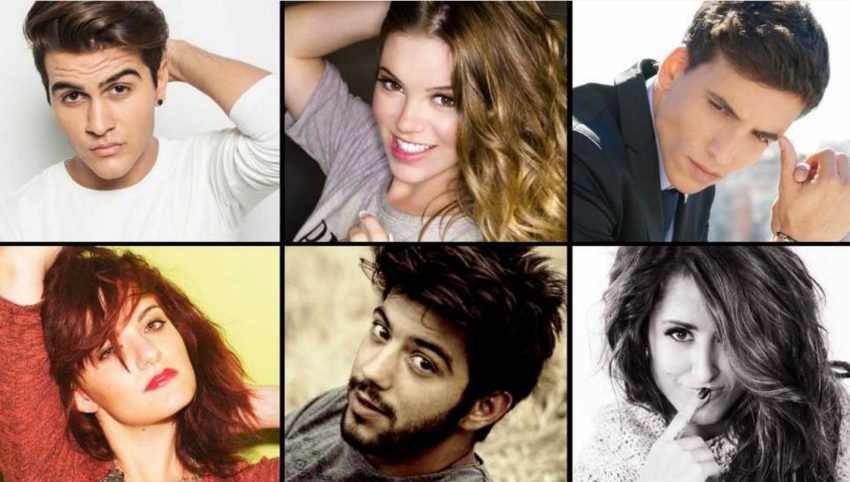 Spain – poor Spain – what do they need to do to reclaim the Eurovision crown. Anabel, Pastora, Ruth, Edurne – all were well fancied to win, yet they all came up short. Who can blame RTVE for ripping their hair out in exasperation. How can they bring the contest back to Madrid and start a fiesta in the streets. Let's  take a look at what they have to offer for 2016.
The Spanish fans come to Eurovision every year, draped in their red and yellow flags,so enthusiastic and certain that this will be their year, yet since 1969 they have returned home sad and disappointed. "What do we have to do" they scream, why won't Europe vote for us?
Let's take a closer look at this years candidates, and see if 2016 will finally be Spain's year.
On February 01 2016 at 22:30 CET, six acts will compete in Objectivo Eurovision, for the honour of representing Spain at this year's  Eurovision Song Contest. Below you can click the links, to judge for yourself, if Spain can take the gold this year.
Barei: Say Yay
Look away, is that Lady Gaga we hear. Turn back and it's Barei belting out a number that belongs on the Born This Way album. Very strong vocals and a very pounding upbeat dance track, this is Spain getting us on the dance floor. Hey Sigma, if you need a new vocalist give Barei a call, you can find her at Disco Iberia.
Xuso Jones:  Victorious
And hardly time to sit down for a drink, before Xuso calls you back on to the floor, and with a few phrases of Spanish in the middle of the song, the floor is pumping. This is a song to get all your friends in a circle and get jumping to the inspirational beat.  The only issue is  can we have two male singers with a dance  groove win two years in a row. Xuso say Si.
Electric Nana: Now
Nana's getting all electric and moody with us here. There's a burst of Spanish in the middle, and again we're staying on the dance floor, but just as she's getting into the swing the song just stops and you wonder is she just taking a break and will be right back – what just happened. Sort of soft punk, but really, Electric, or is it Nana is just teasing with you.
Maria Isabel: La Vida Solo Es Una
Sung entirely in Spanish, and quite frankly, even if you didn't know, this couldn't be anything but Spanish. A slow starter, but very soon the drums kick in and we're chilling in Ibiza.  Spain definitely wants you up and dancing this year, but disappointing to not hear a "Corazon" or "Conmigo" on this tune.
Maverick: Un Mundo Mas Feliz
A more relaxing tempo here and Maverick has his castanets out throughout the song. The Spanish guitar plays along too while you enjoy a sangria relaxing by the clear blue sea. Maverick sings his serenade to the ladies , while they sit in a hammock staring into his Latino eyes.
Salvador Beltran: Dias De Algeria
At first this seems as if the pace is about to slow down, but just as you're about to fall asleep, the drum kicks in and you find that last bit of energy. An easy Whoa Oh chorus means you can sing along too and after the six songs it's time to catch your breath.
So there you have it, Spain's offerings for 2016. They don't want you to sit down this year, and you're not going to want to either. Let the bull fight begin. Good luck to everyone. Buena Suerto.
And how can we leave without Edurne, once more – everybody – EEeEEeO
.