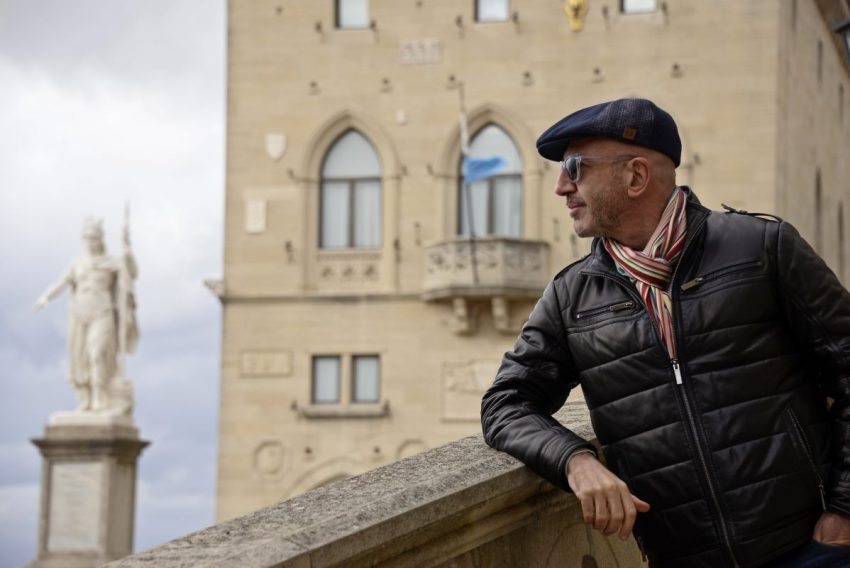 Serhat will represent San Marino at the Eurovision Song Contest this year. The 51 year old artist with Turkish background has been announced in a special press conference held by the broadcaster. Serhat has been succesful in several countries, which might be an advantage at Eurovision. 
Serhat will represent the tiny country San Marino at Eurovision 2016 in Stockholm. These past days, rumours were running fast through the internet and said that it was a Turkish singer who would represent the country in Sweden and it has now been revealed as true.  Serhat is 51 years old and comes from Turkey, being a producer and television presenter who was born and raised in Istanbul.
The process of choosing the fifth artist to represent San Marino at the Eurovision Song Contest 2016 was the same as the previous years. Singers, composers and producers have sent dozen of mails to the Sanmarinese broadcaster RTS, expressing their wish to represent the country to Stockholm. SMRTV decided to take contact to Serhat to check his interest in the contest. After Serhat confirmed again his interest to represent them in the upcoming Eurovision Song Contest, the decission was taken.
In recent years, Serhat has worked in both France and Germany with his most recent single being released in 2014 entitled Je m'adore, having had international success. The song charted in the top 10 in Germany, France, Switzerland, and the United Kingdom. He loves singing in different languages but properly, for this experience, he might use Italian.
Serhat started his producing career by establishing his own company in 1994, End Productions. In the same year, he also started to produce and host a quiz show on TRT called Riziko! (Turkish version of the American quiz show Jeopardy). In 1997, with his first single, Rüya-Ben Bir Daha, his musical career began. Beside his other hosting and producer work, he continued his musical career and released Total Disguise (duet with Viktor Lazlo the host of 1987 Eurovision Song Contest) in 2004, Chocolate Flavour in 2006, I Was So Lonely, No No Never (Moscow-Istanbul) and Ya + Ti (Russian version of Total Disguise, all of three songs were duets with Tamara Gverdtsiteli) in 2008 and Je M'Adore in 2014.
The song with which Serhat will represent San Marino at this year's Eurovision Song Contest will be released later.
San Marino in the Eurovision Song Contest
This will be the seventh appearance for San Marino. Valentina Monetta has represented the country three times, giving them their only appearance in a grand final at the 2014 Eurovision Song Contest.
Last year, Michele Perniola and Anita Simoncini came 16th out of 17 in their semi final with Chain Of Lights, which you can enjoy again in our video below.
In my view
It seems that San Marino wants this year to take advantage of the Turkish absence and they hope get votes from the big Turkish diaspora. Its a clever idea i think, but we have to wait to hear the song.

The opinion expressed in "In my view" are those of the author and are not necessarily the one of EuroVisionary.com.