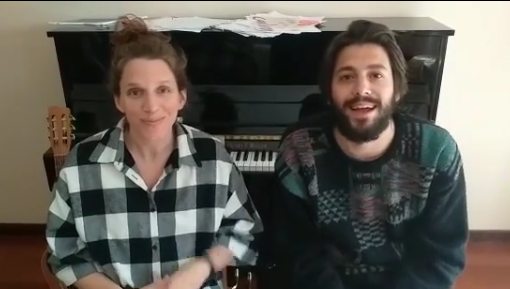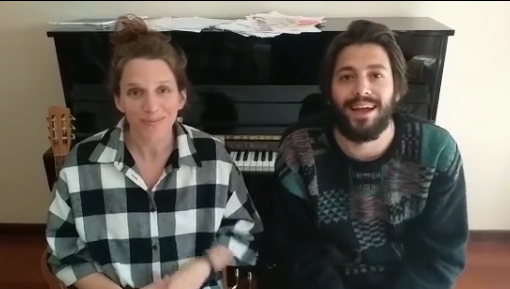 Last night, 2017 Eurovision winner, Salvador Sobral, performed a very special home concert with his sister Luisa, the composer of his winning song. They raised money to support the musicians who currently can't earn money on concerts.
Due to the COVID-19 pandemic, cultural life in Europe is currently paralysed. Musicians, entertainers and their crews are particularly affected by the current situation. For this reason, Salvador and Luísa Sobral did a video with a special performance. They asked their fans to donate what they could afford to during the concert. The proceeds will support their colleagues who are not able to perform at the moment.
We both have performed online before, but we'd like to make a different broadcasting. We are planning to distribute the funds we get from this concert to our musicians that have lost (and continue losing) their jobs".

Luísa Sobral in the video where she and Salvador presented their idea.
Salvador and Luísa looked very confident performing at home. At the end of their live broadcast more than 1600 people were watching their concert only on Luísa's Instagram.
During their live broadcast there was time for a couple of sibling jokes. For instance, Luísa joked that Inês was "a song they used to sing before Salvador became famous". They covered You'd Be So Nice To Come Home To, a classic jazz song and Salvador made his rendition of Billie Eillish' song All Good Girls Go To Hell. The set list included songs from both Luísa and Salvador, and of course, they sang together Salvador's 2017 winning song Amar Pelos Dois.
You can watch Luísa's and Salvador's home concert in the embedded video below: