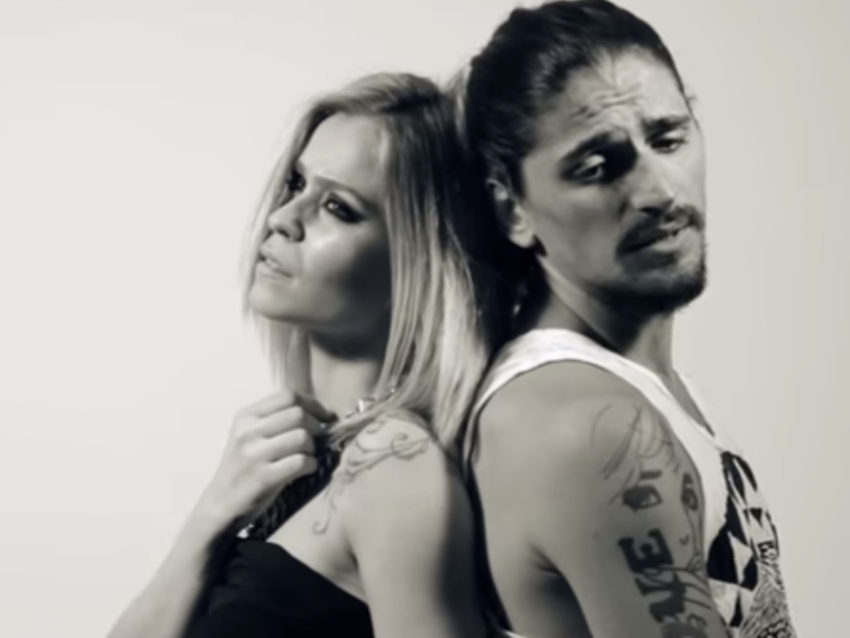 Black Mamba represented Portugal at the 2021 Eurovision Song Contest. Turning back time to 2014, they duetted with Portuguese soul singer, Aurea, on the song 'Wonder Why' .
Having released their debut album in 2010, it took the band another four years before releasing a follow up, Dirty Little Brother. The lead song from it was Wonder Why, a duet with singer Aurea.
Aurea, a Portuguese soul singer from Setúbal, made her professional debut in 2008. By the time she teamed up with the Black Mamba, she had already had three number one singles. To date she has also had three number one albums. Dirty Little Brother made number 18 in the Portuguese charts.
Wonder Why – opinions from fans
In order to find out what Eurovision fans think of this song from Black Mamba, we asked our Eurovision Fan Panel. It includes team members as well as fans from all over the world.
Charlotte J. – This is quite good. In fact, I prefer this to their Eurovision entry. But I have to be honest, it's Aurea pulling that song up. She is fantastic. Portugal, please send her to Eurovision with a great song. This was a good song, and it was nice to get familiar with Aurea.
Enis H. – It reminds me of their Eurovision song this year, not my style tbh.
Vica K. – I don´t usually listen to this kind of song. But this is good. When I listen to this, I get carried away. And I like that. That makes me prefer this song over Love Is On My Side.
Martti I. – I Wonder why …actually so do I. If this year there was something I disliked it was his voice and yeah, looks. The sound of his voice just isn't my thing. This song is so simple, and I wonder why they didn't add a catchier melody. Now I can't even remember it.
Maurizio V. – The Black Mamba is such a cool band! They have a smooth sound and a musical style that reminds me of soul music from the 60s. I find Pedro Tatanka's voice a bit unpleasant to listen to because of how nasal it sounds, but I don't mind it in this song. Aurea also has a very good voice. It's a good song to listen to, not quite a crowd-pleaser, but I can imagine myself listening to it in my living room after a hard day at work.
Josef S. – This swingy soul-ish song is definitely better than Love Is On My Side as it sound more interesting to me. And of course there is the addition of Aurea. She's a great singer and I hope to see her represent Portugal someday. I would love this as Portuguese Eurovision entry much more. This collaboration really worked pretty well, good job!
Wouter V. – Indeed I wonder why they're trying so hard to sound like something they're not. While I appreciated their Eurovision entry, this song makes it seem like they're mostly a one-trick-wonder. It's mostly due to Aurea's fresh sound that I still quite like this song though.
Michael O. – This has a much grittier feel than their Eurovision entry. In fact it has a real gospel flavour to it, and Aurea and Tatanka's voices blend well together. Portugal should try and send more songs like this to Eurovision – very good.
Enjoy Black Mamba's Wonder Why in the embedded video. Below the video, you can read more about them.
Black Mamba – a mini biography
Black Mamba are a Portuguese quintet comprising of members Pedro Tatanka, Miguel Casais, Marco Pombinho, Rui Pedro "Pity" Vaz and Guilherme "Gui" Salgueiro. They formed in 2010.
The group play a mix of funk, jazz and soul,all with a Portuguse flavour. They released their debut self-named album in 2010 and debut single, If I Ain't You in 2012.
Since then they have released two more albums, Dirty Little Brother and The Mamba King.
In 2021 they won Festival da Canção 2021, representing Portugal at the Eurovision Song Contest with Love Is On My Side placing 12th with 153 points.