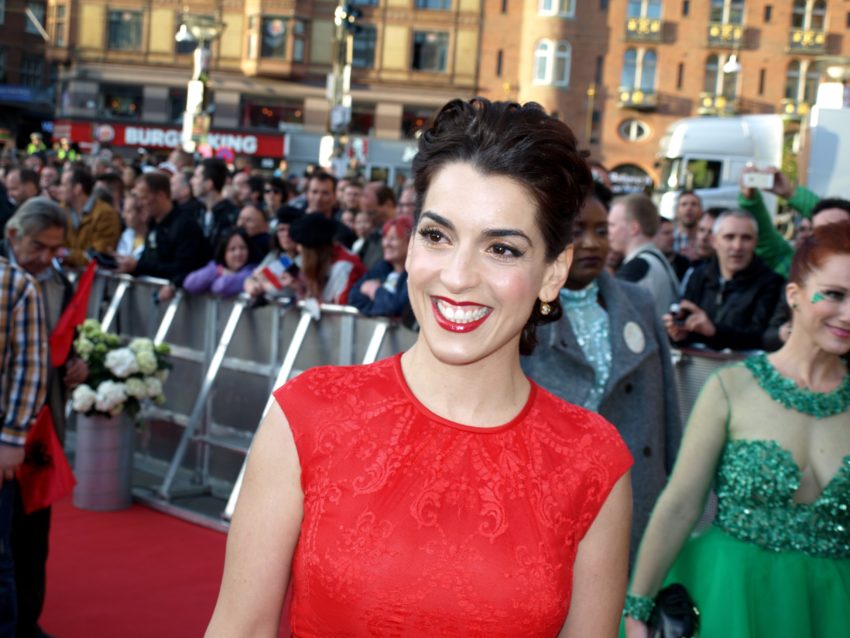 Ruth Lorenzo who represented Spain in the 2014 Eurovision Song Contest last night told the story of her roller coaster life from being saved by two Mormons to taking part in UK's most popular TV show and from there to the Eurovision Song Contest. We bring you the highlights of her life.
Last night Spain held its breath as it's music darling Ruth Lorenzo sat down in the Spanish TV show "Viajando Con Chester" to talk about what took her to where she is today, for forty five minutes the journalist Pepa Bueno and the singer shared an intimate conversation on a roof top in which the singer opened up her soul to the audience.
The mormon religion does not condemn homosexuality, but it does not accept it either, which I have never been comfortable with since I am a big LGTB rights supporter.
It was thanks to two mormons, that Lorenzo´s mother randomly met on a train on her way to abort her soon to be born child that the singer came to this world in the first place. During her interview she talks about how her family moved to the state of Utah in the United States at an early age after years living in the Spanish province of Murcia. It was in the north American country that she learnt English and started to fall in love with music as it was her safe inner world to go to. At the age of nine she experienced anorexia, which in time would lead to Bulimia and it would become a never ending fight as now at 32, she explains the fight continues for right now she is receiving medical and psychological attention to learn how to deal with a success and level of work that sometimes pushes her a bit to the limit.
I rejected a record deal with a big music company in the UK. I had an artistic vision and the company had a different idea about what they wanted to sell about me.
Back in Spain she worked in hotels where she could sing and make some cash, and it was out of coincidence that during a trip to visit the UK she entered the first casting of the British version of X factor. The singer explains how after having flown back and forth from Spain to attend every casting session, it was in the very last installment that the organization found out that she did not have the legal papers needed to enter the competition. But she would not give up, and convinced the casting director that she would hand him all the needed documents personally in 24 hours, which she did. Although she did not win the competition she became one of the most popular contestants, ending up with a one in a lifetime record deal that she turned down due to creative differences with the team, but she walked away with a few of her own songs that she bought back from the label, one of which was the now well known Dancing In The Rain, her entry for the 2014 Eurovision Song Contest.
The day I knew I was going to represent my country in the Eurovision Song Contest I thought, this is my chance, let´s do it!.
The singer told to the audience of Pepa Bueno´s show that both her manager and the chair man of Roster music, her new label, supported her on the journey to become part of the Eurovision Song Contest and she went once again through a competition, years after X factor put her on the map and this time in her home country. She explains that nowadays and thanks to the push the competition gave her she is capable of making a living of her singing and she envisions a future living in a wooden house in Murcia.
The singer finished her TV interview by saying that she still sees in the mirror that little nine year old she once was, and that she will keep on protecting her from the world although she´s revealed more in this interview about herself than many close to her know.