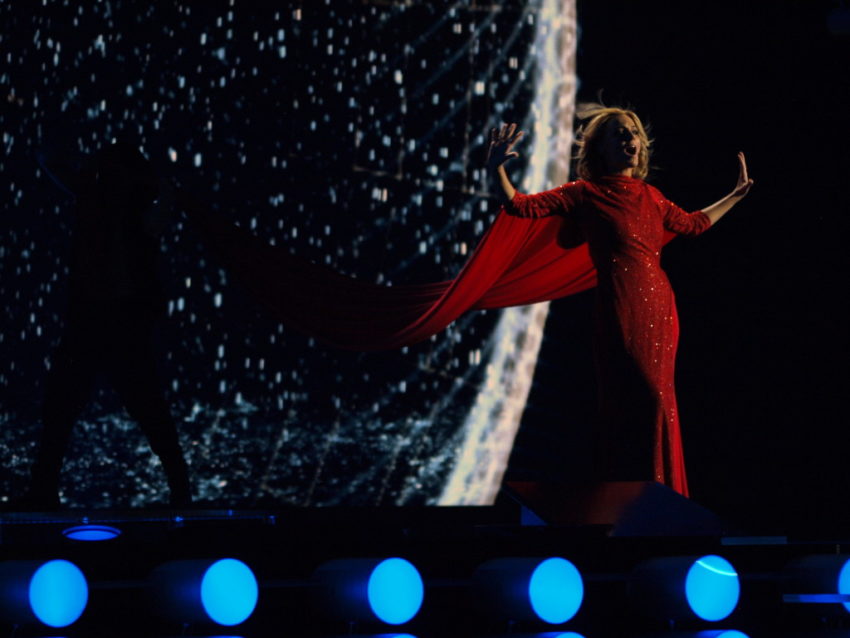 For the first time ever, the Spanish broadcaster, RTVE, this year chose to hire an external company to take care of the stage production of their Eurovision entry and it seems this might have set them on a new path for the future.

An external company was chosen this year to be in charge of the stage production for this year's Spanish entry Amanecer by Edurne. Gestmusic Endemol, which was the chosen company by both RTVE and Sony music Spain ( Edurne´s label) is very well known in the country as they´ve come up with very successful TV shows, among which the now internationally successful "Your face sounds familiar to me", in which different well known artists impersonate other colleagues. Gestmusic´s chairman Tinet Rubira who was in charge of everything happening on the stage during Edurne´s performance travelled to Vienna with the whole team and was present in press conferences with the Spanish delegation, making sure that all that had to do with his production was explained properly and carried out by the ORF´s team as planned.
Shortly after it was announced that ratings for the Eurovision Song contest in Spain had raised to a 39,3% of share having increased from the 35,2% obtained the year before, Tinet Rubira went to twitter and said:
Looking at the ratings of the Eurovision Song contest on RTVE this can´t end like this. Now that I have experienced my first Eurovision from the inside I know what we have to do, I have a plan.
Whether or not this  will turn into something tangible remains to be seen, but one thing is certain, something is going on in Spain.
Below we invite you to first take our short quiz to test your knowledge about this year's Spanish entry and afterwards watch Edurne's performance at the Eurovision Song Contest.
Edurne (Spain 2015)
Edurne will represent Spain at the 2015 Eurovision Song Contest. How well do you know her? Take this short quiz to find out!