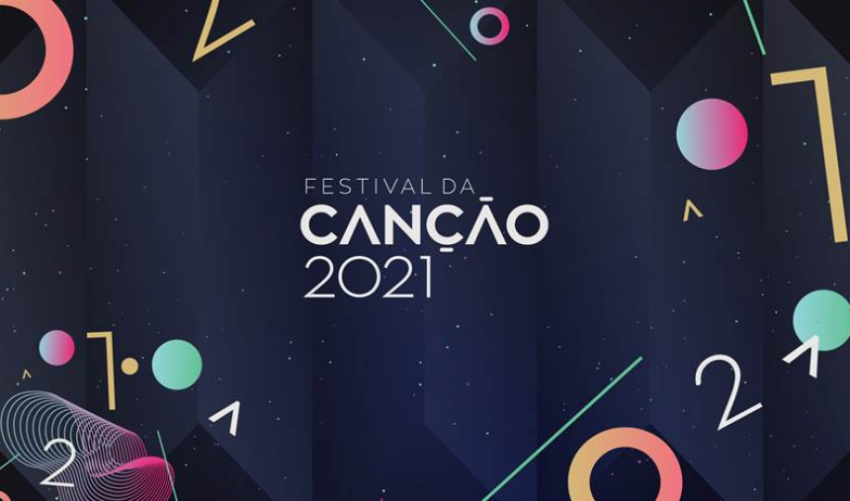 The second semifinal of Festival da Canção will take place this Saturday. Ten new acts will compete for the last remaining five spots. The ten qualifiers will compete in the final to represent Portugal. Here's a closer look at the last 10 acts in the competition.
The 55th edition of Festival da Canção consists of two semi-finals and a grand final. Ten acts compete in each semifinal. For the semi-finals the vote of a jury panel and the public will determine which acts will compete in the final.
Next Saturday we will get to know which acts will join The Black Mamba, Valéria, Fábia Maia, Karetus & Romeu Bairos and Sara Afonso in the final.
Below we will get to know more about the ten candidates competing in the second semifinal:
Da Chick
Da Chick is a singer, songwriter and producer. Moreover, she works on her videos, styling, staging and merchandising. Da Chick made her debut in 2012 with the EP Curly Mess. In 2015, she released her first studio album Chick to Chick. Later, she won the Best Live Performance Award at the 2015 Portuguese Festival Awards. In addition to this, she was the opening act for Earth Wind & Fire. Da Chick is bringing Funk to the Festival Da Canção.
Tainá
Tainá was born in Brazil. She came to Portugal to study music and working. Norwegian musician Erlend Øye, who was performing in Lisbon at that time, saw her singing. The musician was so impressed that he invited Tainá to perform on his following two concerts. Tainá released her debut album in 2019. She performed in some of the largest summer festivals of 2019 and was preparing her tour when the pandemic started. Nevertheless, she has been working during this time. She released two new singles.
Ariana
Since she was a little girl, Ariana has dreamt about becoming a singer. She started singing fado at her home, but later she fell in love for Soul and R&B. Ariana made her debut when she was 13 at The Voice Kids Portugal in 2014. After that, Cartoon Network contacted her to work as a voice actress for the Powerpuff Girls. In 2019, she participated in the Portuguese version of The Voice. She debuted in the Festival Da Cançao as backing singer for Kady the year after.
EU.CLIDES
Born in Cape Verde in 1996, EU.CLIDES grew up however in Portugal. He started playing the guitar when he was little, and entered the music conservatory at age 8. In 2016, he moved to Paris to start a career as a guitarist. He went on tour with the Senegalese group Daara J Family and later with Mayra Andrade. In 2020, he released his first single as a solo artist.
Joana Alegre
Joana Alegre is a classic music, indie folk/baroque pop singer. She studied jazz at the Duarte Acosta Academy, Hot Club of Portugal, Summer School NY and in the Meredith Monk House Foundation. Her professional career started as the lead singer of The Pulse. She also participated in the musical for O Fantasma de Chico Morto. Joana was one of the finalists in The Voice Portugal. Currently, she is working on the recording of her second studio album with Luísa Sobral as the producer. She is also planning to release an EP and a concert to celebrate the 85 birthday of his father, poet Manuel Alegre.
Pedro Gonçalves
Pedro started uploading cover songs on YouTube back in 2012. Soon he got tens of thousands of followers and millions of views. In 2015, he participated in The Voice Portugal where he came in second place. He participated in Festival da Canção for the first time in 2017 with the song Don't Walk Away. He ended in sixth place in the Grand Final. Further, he won the televote on his semifinal. Pedro Gonçalves has already received two Gold certifications for his music records.
Ana Tereza
Ana Tereza was born in Faro, Portugal. She showed her passion for music since she was eight, participating in talent shows and working on choirs and bands. She founded Gaijas in 2015 a tribute band to female rock in Portuguese. In 2018, she started her career as a freelance pop/rock singer. In 2020, she started a YouTube channel where she releases classic covers.
Carolina Deslandes
When Carolina Deslandes competed in Idols in 2010, she caught the attention of many people from the audience. She has released three studio albums. Her latest EP, Mulher, was released along with an event where she performed her work live. The tickets sold out in hours. Her single Mercúrio debuted on number one on the iTunes music chart.  Carolina Deslandes is currently working as one of the judges for The Voice Kids Portugal.
Graciela
Graciela was born in Barcelos. She studied piano and singing. Later she studied graphic design. She worked as graphic designer while also continuing her passion for music. She founded Dear Telephone, her "music project". The band has already released three studio albums and are working a new project. Graciela has collaborated with other bands and authors since 2011.
NEEV
NEEV is a songwriter, multi instrumentalists, performer and writer. In 2015, he signed his first record contract in Los Angeles. Soon after that he performed at the Reeperbahn Festival in Hamburg and in Eurosonic in the Netherlands. He signed a contract with Universal Music France and BMG Germany in 2016. NEEV recorded his first studio album in Los Angeles. The album was to be released in 2020 but, due to the pandemic, it was postponed to 2021. In addition to this he also works writing entries on his blog called "My Corner".