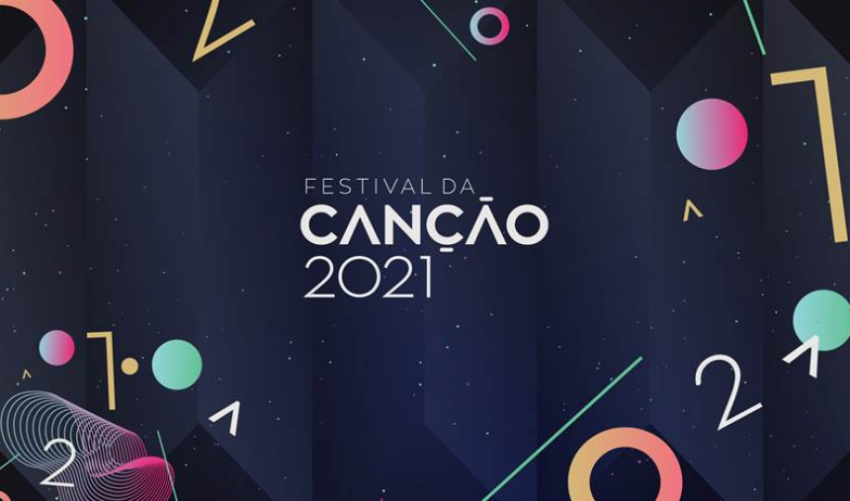 This Saturday, the race to know who will represent Portugal in Eurovision 2021 kicks off. Ten acts will compete in the first semi-final of 'Festival da Canção'. However, only five of them will get a place in the national final. Here's a closer look at the first 10 acts in the competition.
The 55th edition of Festival da Canção will consist on two semi-finals and a grand final. Ten acts will compete in each semifinal. For the semi-final the vote of a jury panel and the public will determine which acts will compete in the final.
In total, 20 acts are competing to represent Portugal in Rotterdam. Below we will get to know more about the first then candidates:
The Black Mamba
Pedro Tatanka, Ciro Cruz and Miguel Casais together are The Black Mamba, a blues, soul and funk band. Their debut album of the same name was released in 2010. They went on tour to London, Philadelphia, Luanda, Madrid, Seville and Brazil. In 2014, their second studio album, Dirty Little Brother was released. In 2018, it was time for their third studio album, The Mamba King. One year later they embarked on the Good Times Tour to celebrate their first 10 years as a band.
Valéria
Valéria was born in July 1997. She is a fado singer and songwriter. She discovered the fado world when she was 15 years ago.  Already at the age of 14 however, she participated in the Vozes da Beira music contest.  Valéria has performed in musical stages in Portugal, but also been on tour in Tunisia, France, United Kingdom, Canada and Brazil. Over the years, she has also been the lead singer of different bands and won several fado music awards.
mema.
Sofia Marques was born in Aveiro, Portugal in 1991. When performing, she usually use the stage name mema. She studied guitar and vocal technique in the Aveiro Music conservatory. Mema. traveled to Berlin and Dublin where she worked with local artists in different music projects. In 2018, she started working with more traditional sounds. She has already released three singles and a debut EP Cidade de Sal.  Mema. received an honorary mention in the Fnac 2020 Novos Talentos contest for her single Perdi o Norte.
Nadine
Nadine was born in Faro, Portugal. She is a music teacher at the Lisbon Escola Superior de Música. Nadine is passionate about fado music, and she has performed in concerts in Brazil, Andorra and Switzerland. She has mentored different music projects and is preparing for her debut EP to be released this year.
Miguel Marôco
Miguel Marôco was born in 1999. He started studying music when he was five years old at the Sociedade Filarmónica Recreativa. Miguel entered the philharmonic as a trumpeter and later as a percussionist. After this, he entered the Conservatory in Sintra playing the piano. He continued his studies and took part in national and international contests.  Miguel Marôco is now studying a master in Mathematics and playing the bass guitar for the music quartet Contratempo.
Fábia Maia
Fábia Maia considers herself a spiritual woman.  She is making her debut in the Festival da Canção after "the universe granted her this wish".  Fábia Maia is a singer and songwriter. She got some initial recognition in 2014 for her hip-hop covers she published on YouTube. Fábia is a fan of Avril Lavigne and says Avril made her feel that "nothing is impossible as long as you are true to yourself". In 2017, she released her debut EP Melodia-me.
Irma
Irma was born in Lisbon, Portugal, but is influenced by the culture of Angola, the home country of her grandparents. She started her career as an actress, however, she has had a passion for singing and songwriting since she was a child. She received a guitar from her mother when she was 12. She has participated in various musicals, and in 2020, Irma released her debut album Primavera.
Karetus & Romeu Bairos
Carlos Silva and André Reis are DJs and Producers. Together they are Karetus. Karetus are passionate about electronic music and like to work on it "full-flavour" which means that their genre is not linked to a specific style or rhythm. They work with personalised sets using a specialised software. Karetus' YouTube channel has hundreds of thousands of followers.
Romeu Bairos is a musician born in the São Miguel island in the Azores, Portugal. He was close to traditional music and the local philharmonic bands since he was a child and played the clarinet. He studied at the Regional Conservatory in Ponta Delgada. Romeu Bairos released his debut EP Cavalo Dado in 2019.
Sara Afonso
Sara Afonso was born in Faro in 1991 and has sung "since she can remember". She took piano and singing classes and participated in the church chorus. Sara started participating in music contests when she was just 10 years old. She studied visual arts in high school, and when she was 16, Sara attended a musical theatre workshop in London. She then studied Arts and Humanities at the university. In 2014, she moved to Casablanca, Morocco where she work as a performer for three years. Currently, she gives singing lessons, studies at the Escola Superior de Musica and is part of a cover band.
IAN
Ianina Khmelik better known as IAN is a violinist player. She performs for the Symphonic Orchestra of Porto Casa da Música. IAN was born in Moscow, Russia, and started studying music when she was just five years old. In 1995, she got the second price in the music contest for young musicians of Moscow.  One year later, IAN moved to Germany where she studied. In 1999, she moved to Portugal and got a degree in violin in 2006. In 2018, she released her first EP and her first studio album came in 2020.