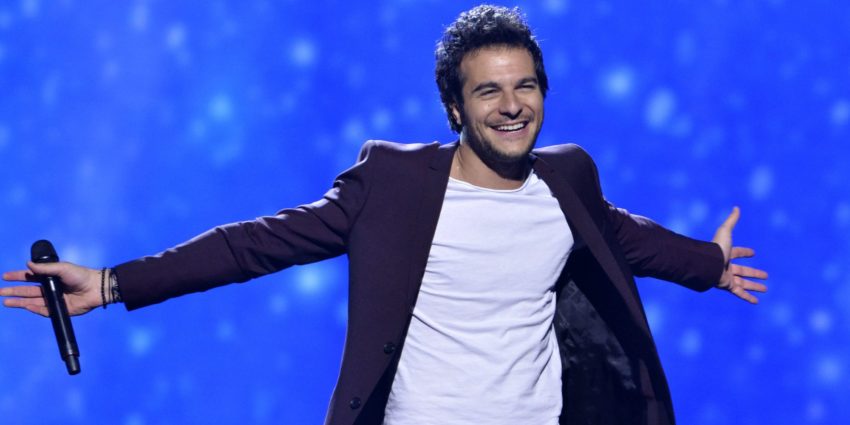 Amir has just released the music video for 'La Fête'. In his new single, Amir invites us to stay positive and celebrate even if we have no special reason to do so. The 2016 French participant also announced that he will embark in a promotional tour next year.
Amir represented France at the 2016 Eurovision Song Contest. He finished in 6th place with 257 points (France best result since 2002). He previously announced, that he would take a break after promoting his last album Addictions, last November. Therefore, it came as a surprise for his fans when he wrote on Facebook that he was releasing a brand new single:
My break is officially finished in less than an hour. It is crazy. I have recovered my strength next to my closed ones to come back and offer you the best of my sound. I hope that it will please you and you will welcome it in your lives. Thank you for your unfailing support, I love you so much #LaFête #LetsDoIt.
A couple of hours after this publication, Amir told about an upcoming promotional tour next year. Fans can already register for the ticket pre-sale. The first fans who register themselves for the tour pre-sale will have the opportunity to meet him backstage. And the news did not end there. Amir performed his single in TF1 live on La chanson de l'année.
New music video
La Fête is a very optimistic song. In his song, Amir said that "we were all born to party" even if there is no reason. During the verses, he lists some negative things in life such as having problems at work, being in bad mood, being tired, having problems with your couple or even accidently pouring salt in your coffee. However, he shake these problems off with a simple "it's nothing!" and ask us to forget the negativity and celebrate even after the bar has closed.
Today, the music video for the new single was released. In the video embedded below, Amir sings his song in a supermarket changing the atmosphere of the place. He is joined by all the people around from the cashier, to the cleaning lady to the clients, both young and old, who started dancing to La Fête.