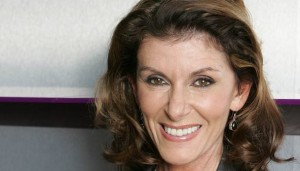 Linda Martin who won the Eurovision trophy back in 1992, has spoken out about this year's Eurovision entry. She is confident that Nicky Byrne will make it to the final, but also quite sure that the song isn't strong enough for a victory.
Nicky Byrne the former Westlife star has been selected to fly the Irish flag in Stockholm this May with his dance pop song Sunlight. However, Linda Martin, now 68 years old, who won in 1992 with Why Me which was written by the Eurovision legend Johnny Logan believes that the Irish entry isn't strong enough to win the contest, although she add that it will qualify for the final.
I have only seen Nicky's song – I haven't heard or seen anybody else's song so I'm a little bit behind things this year…I wish him the very best, I think we will make it out of the semi-final but I don't think we'll win.  On Eurovision night, I am going to Frankfurt to work on an open-air concert with Johnny Logan so I won't be at home to see it. I have worked with him hundreds of times at this stage, so it will be good fun.
Ireland have struggled quite a bit in recent years. They failed to reach the final the past two years, in 2014 and 2015 – and also back in 2008 and 2009.
This year will compete in the second semi-final to be held on 12th of May. Nicky will perform Sunlight in the first half of the show. In the video below you can see Nicky Byrne performing the Irish entry for the upcoming Eurovision Song Contest. Do you agree with Linda Martin's thoughts?