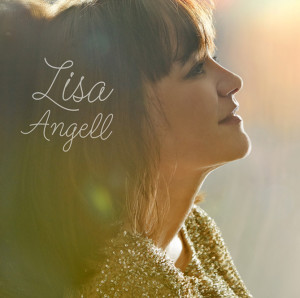 This year's French representative Lisa Angell will release her new album at the 11th of May, just a few days before the Eurovision Song Contest takes place. The album will feature thirteen unreleased songs including her Eurovision entry N'oubliez Pas.
Lisa Angell will be representing France at the final of the 2015 Eurovision Song Contest to be held in Vienna on the 23rd of May with her song N'oubliez Pas, a ballad about the story of a woman who is ready to rebuild her village.
Now, she is about to release her eponymous fourth studio album and behind the lyrics of her new songs are several French music stars such as Robert Goldman (the author of her Eurovision entry), Patrick Fiori (who represented France at the 1993 Eurovision Song Contest) or Serge Lama (French representative in 1971).
The track list of the album is as follows:
1.    N'oubliez pas
2.    Promets-moi
3.    Si j'étais
4.    Reste
5.    Jamais non jamais
6.    Ma place
7.    A cause
8.    Ma vérité
9.    Quelques notes
10.    Sans ta jalousie
11.    Les larmes de mon cœur
12.    Si tu savais
13.    On ne fait que passer
So far, Lisa has revealed via her social media the snippets of three of the songs from the album (A Cause, Ma Vérité and On Ne Fait Que Passer) and based on what we have heard we could say that the album is full of ballads with serene harmonies and a dreamy arrangement. Lisa's melodic voice is the essence of each song and she creates a magical atmosphere performing each of them with a delicate touch.
You can listen to the snippets in the videos below, but before that you can try out our quiz about Lisa Angell:
Lisa Angell (France 2015)
Lisa Angell will represent France at the 2015 Eurovision Song Contest. How well do you know her? Take this short quiz to find out!