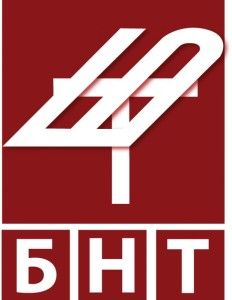 Yesterday in Geneva, the Steering Group of this year's Junior Eurovision had a meeting with the 2015 Executive Producer Joana Levieva-Sawyer from BNT. She presented for the first time the plans BNT has for this year's contest, the logo and theme.
The Junior Eurovision Song Contest's Steering Group is the executive Expert Committee for all Members, and its purpose is to control and guide the Junior Eurovision competition all year round. It contains representatives from the EBU, previous host broadcasters, the current host broadcaster, and members from other participating broadcasters. It meets several times each year and takes decisions on behalf of all the participating countries for the Junior Eurovision Song Contest.
In yesterday's meeting, the Steering Group heard BNT's plans for the upcoming Junior Eurovision Song Contest in November in Sofia. It was explained from BNT that the organisation has the ultimate support from the Bulgarian government and the Municipality of Sofia, and that preparations from both sides have started already. John McCullagh has been appointed as Creative Director, a role he also held for the competition in Malta last year.
The first ideas regarding the arena, Euroclub, party venues, hotels and transport were also presented by this year's Executive Producer from BNT. The most important things discussed were of course the logo of the contest and the theme which will be used this year.
Both sides were satisfied with the progress of work and duly scheduled their next meeting.