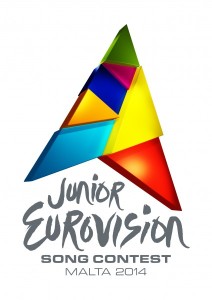 A press conference was held today in Copenhagen to preview some changes to the 2014 Junior Eurovision Song Contest to be held in Malta. Last year's winning performer, Gaia Cauchi, gave a special performance at the conference.
The Junior Eurovision Song Contest began in 2003 and is now in it's 12th year. A newly created Format Group has been set up to look at some changes to the competition.
The press conference was hosted by Vladislav Yakovlev (Executive Producer) and Anton Attard (Executive Producer of PBS). Malta will take on the task of hosting the 2014 Junior Eurovision.
A brief history about the competition was given at the start with short clips of all the previous winners. Then we were treated to a live performance by Gaia Cauchi, with her 2013 Junior Eurovision winning song, The Start. Her huge talent and great vocals produced massive applause the press conference.
For the 2014 edition of the Junior Eurovision it has been decided to extend the time limit of each song from two minutes and 45 seconds to three minutes like the adult contest. The idea this year is try and reach the contest to a teen audience instead of the small children.
The theme of the contest for later this year will be Junior Eurovision 2014 – Malta – Connecting People #Together. The logo was also revealed outlining this idea. 
You can see Gaia performing The Start from the 2013 Junior Eurovision below.