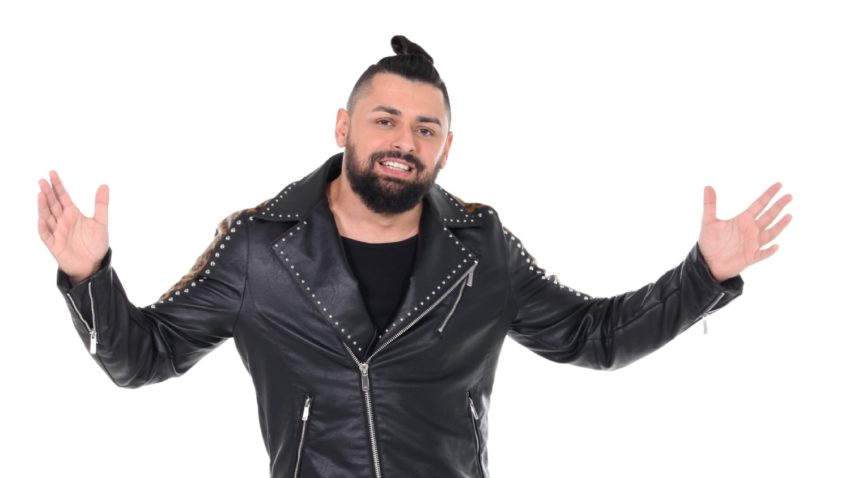 The sixth and final live show from Hungary's A Dal 2019 was on tonight. 8 acts competed for the right to represent their country at this year's Eurovision Song Contest in Tel Aviv. Here's how the night went.
Tonight was Hungary's grand final for A Dal 2019, their national selection for the Eurovision Song Contest. The winner Joci Pápai will get to represent Hungary later in May in Tel Aviv, Israel. The show, which consists of three heats, two semi-finals and one grand final ended up tonight. Returning 2017 Eurovision artist Joci Pápai was picked by a mix of expert juries and public votes.
The Show
The shows were hosted by Bogi who took part in A Dal 2013, 2014 and 2015 as well as Freddie who won A Dal 2016 and represented Hungary in Stockholm.
The show opened with both presenters singing a medley of their respectable entries. The show also has 4 expert juries reviewing each entries after they present their songs. The four judges are Lilla Vincze, Feró Nagy, Misi Mezó and Miklós Both.
The Songs
The Middletonz – Roses
First up is Middletonz, which comprises as a lead singer Kallay Saunders who of course is well-known by Eurovision fans for his entry in 2014. The song is a modern pop/hip hop style with dubstep sounds for the chorus. The song sways from some simplistic slowed down verse and some full-out energy chorus. This feels like watching a rollercoaster and overall not a bad entry. The crowd sure seemed to like it.
Second is Olah with his song Hozzád bújnék. Interestingly this song did not make it to the grand final last week. After some reviews, previous qualifier Petruska was disqualified as it was established their song Help Me Out of Here was plagiarized. This led the producers to bring back this entry which only barely didn't make it last week. Hozzád bújnék is a ballad sang well by Gergő Oláh but far from his best entry. He had entries in 2015, 2016 and 2017.
Third song here is Bogi with a beautiful ballad, Holnap (Tomorrow). Bogi is sitting on a big hoop swing wearing a beautiful gown. The swing eventually lifts up and reveal this super long dress as a projector shows images of what looks like her from her childhood all projected on her dress. Her voice is nice and clear and she sings the song well.
Fatal Error – Kulcs
Next is Fatal Error with Kulcs. This is another hard rock entry for Hungary. With last year's entry it's not surprising to see bands trying to reproduce that success. Fatal Error shows a pretty strong performance with pyros and light shows. It's definitely a change of pace from the two previous ballads at this point of the show.
Another previous Eurovision artist is next. 2017 participant Joci Pápai presents us with a ballad this time. Just as last time, he brings us so much emotion and passion. This is a song I've listened to a lot as a studio version as it's been available on streaming services for some time, but Joci really brings the live version to a new level.
Sixth song of the night is Madár, repülj! from Gergó Szekér. The song this odd mix of hip hop and a classic song. The mix is quite interesting, and the vocals are pretty good, but without really knowing what the song is about it's difficult to get into a song like this.
Next is Acoustic Planet. They received most of their points from the juries as the juries only gave them 9 points or more so far in the competition. The song has a pop-country vibe to it with the band's instrumentation. The song is fairly radio-friendly sounding but it's missing something to truly make it special.
Final song of the night is from Bence Vavra. His performance has a lot of elements from Origo from 2017. In fact, his and Gergő Szekér both had that similar staging with a female dancer on stage with them. Bence's song is pretty catchy but the staging is very odd. The dancer walks in and out of a bunch of doors on the stage for no real reasons. The biggest hope here is that the song itself isn't bad at all, and a lot of improvements can be made to staging before Tel Aviv.
The Results
The juries first gave their results from the performances. Joci Pápai, Bogi Nagy, Acoustic Planet and Bence Vavra all moved to the top 4 based on their points with Pápai leading the pack with 26 points. Before we were given the results from the public, last year's winners of A Dal AWS gave a performance of their song Viszlát nyár. They started with an acoustic version which led to the proper version.
After their performances, the public votes were revealed. Joci Pápai was ultimately the winner of A Dal 2019!
Hungary at the Eurovision Song Contest
In 1993, the EBU expanded the list of countries eligible to take part in the Eurovision Song Contest. Hungary entered but did not manage to make it to the contest that year. 1994 would see their first entry with Friderika Bayer with the song Kinek mondjam el vétkeimet? To this date, the song remains the best result for Hungary with its 4th place. Since 2011, the country has never failed to reach the grand final including top 10 entries in 2013, 2014 and 2017.