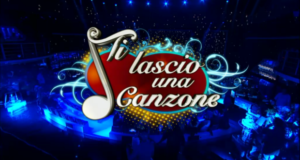 After some controversial rumours, RAI has finally confirmed the Italian participation in the Junior Eurovision, which will be held on November 21st, in Sofia. On September 12th, through a special gala-concert named Ti Lascio Una Canzone, RAI will choose the Italian representative as they did last year.
Rai and Rai Gulp, the channel that will show Junior Eurovision, confirmed yesterday their participation in the upcoming Junior Eurovision Song Contest in Sofia, in order to defend their title from last year. They were delighted to take part again:
this programme for children promotes music as a universal language, which crosses cultural and geographical borders
The Italian representative for Sofia will be chosen on 12 September, on the first night of this year's Ti Lascio Una Canzone. The same show discovered, not only Vincenzo last year, but also Il Volo who represented Italy in the Eurovision Song Contest in May. The show will be aired on RAI1.
Italy in the Junior Eurovision Song Contest:
Italy debuted in the 12th edition of the contest in 2014 in Malta. The Italian broadcaster, RAI Gulp, selected the debut entry of the country via the show Ti Lascio Una Canzone. Vincenzo Cantiello sang Tu Primo Grande Amore and finished 1st with a total of 159 points. This made Italy the first country to win with a debut entry since Croatia's victory in the very first edition.
Below, you can watch last year's winning performance of Italy in JESC 2014: