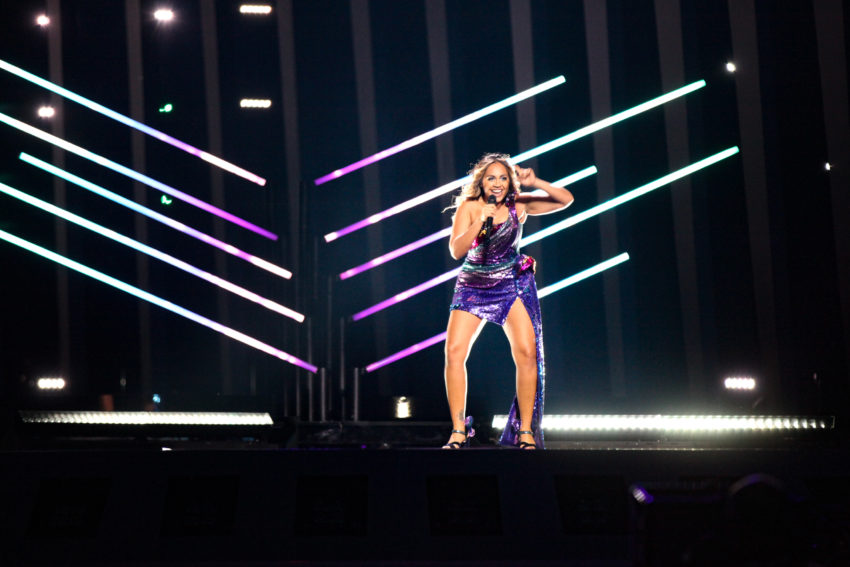 Jessica Mauboy is the fourth representative for Australia. With her song We Got Love, Jessica hopes to bring Australia another great result. We asked her where Eurovision 2019 should be held, if she wins.
EuroVisionary had a quick chat with Jessica Mauboy on a number of topics, including her thoughts on her entry, We Got Love.
We Got Love is a song about the power of love. What does love mean to you?
What LOVE means to me – is that despite challenges and struggles in the world – history teaches us that goodness always prevails and that humans are fundamentally good and kind and loving. LOVE too means accepting diversity and beating adversity. Always taking the world forward to a place of light. LOVE IS tolerance and LOVE is acceptance of people that may be different to yourself.
If Australia wins this year, do you think the contest should be held in Australia. If so, where at?
It would be an incredible honour for Australia to win. We are guests and Eurovision is always hosted in Europe. We have so many friends in the other delegates, that I know there would be lots of invitations. I believe if we were so lucky to win we would announce after the show who our friend host would be in Europe.
Last year, you were on tour with Isaiah (Australian representative at Eurovision 2017) during the Eurovision pre-parties. Are you still in touch with Isaiah and what were the pre-parties like for you?
YES! Isaiah and I talk every few days, HE IS TOTAL CLASS! I love him – he has a huge career ahead and what a singer and what a stylish man! I had the privilege to attend THREE pre Eurovision events this year – London, Tel Avi and Amsterdam. Meeting the other artists was the highlight. So many new friends. So much great new music.
What advice would you give to a young person wanting to pursue a career?
Firstly DO IT! We all hold ourselves back and can be our own worse critic. Be kind and supportive of yourself. Be your own coach. Make your passion your career and you will feel that you have never worked a boring day in your life! Trust your instincts – be authentic and let your work and art tell a truthful story of who you are. Be joyous and enjoy!
What was it was like to sing with Tina Arena?
Tina Arena is BOTH one of finest voices and one of the wisest women I know – smart, shrewd and FUNNY! Tina is an Australian national treasure but she would punch me in the guts for saying that. I LOVE her. So many of us learnt our craft watching her. AND important – she should also get more credit for being an extraordinary songwriter. National treasure without question!
Below enjoy you can enjoy our video of Jessica Mauboy with We Got Love at the first dress rehearsal in Altice Arena.