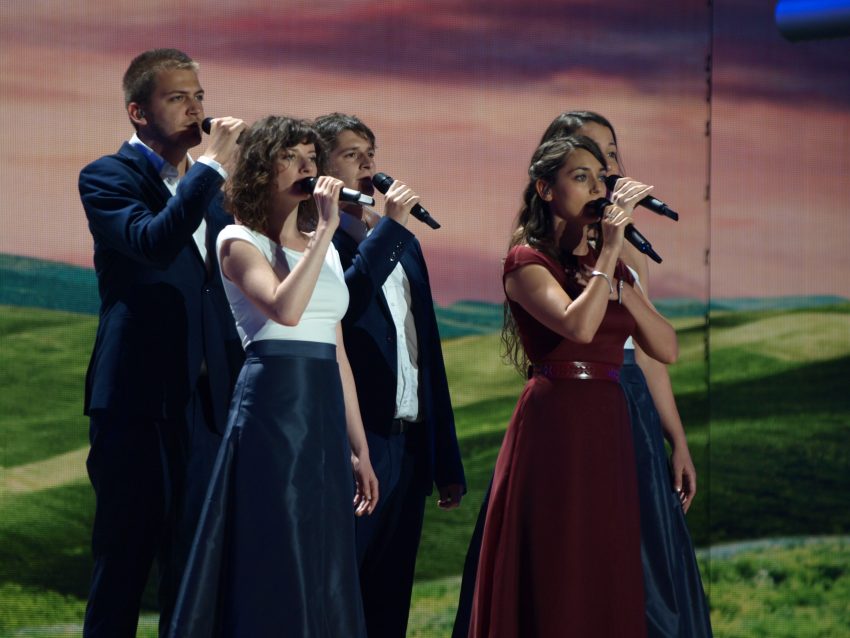 The Hungarian broadcaster is getting ready for their national final, A Dal, also to be held in 2016 in order to pick the country's representative for the Eurovision Song Contest. Entries who apply to the rules can be submitted until the 25th of November.
Since 2012 Hungary has been using A Dal as their way to select their Eurovision Song Contest entries, and 2016 will be no exception. Until the 25th of November songs can be submitted. A special jury will select the songs that will continue in the process to represent the the country in Stockholm, Sweden in May next year.
Language rules of A Dal 2016
As in many other countries the Hungarian broadcaster, MTVA, also has a set of language rules which applies to their selection. The performers will have to be Hungarian of citizen or have Hungarian as their native language. Foreign songwriters are allowed as long as the song is recorded with an artist living up to the rules.
The songs submitted are preferred to be in Hungarian, but English is allowed if songwriters together with the song provide a translation of the lyrics into Hungarian.
Further information about the rules and how to apply can be found on the official A Dal website.
Hungary at the Eurovision Song Contest
In 1994 Hungary first time took part in the Eurovision Song Contest though it was planned to be a year earlier, but it was before the semi-finals were introduced and a preliminary round took place before the contest – and in that one the Hungarian entry didn't qualify. Their first real entry came in 1994 where a young Friderika Bayer took Europe by storm and finished 4th. Today that remains as the best Hungarian result, although András Kállay-Saunders's Running from 2014 with a 5th place got really close.
Up until 2005 the Hungarian entries were always in Hungarian. Since then they have had a few entries in a mix of Hungarian and English, some purely in English and one entirely in Hungarian, in 2013 where ByeAlex finished 10th with the song Kedvesem.
Below you can see last year's Hungarian entry, Wars for Nothing, performed by Boggie at the Eurovision Song Contest: