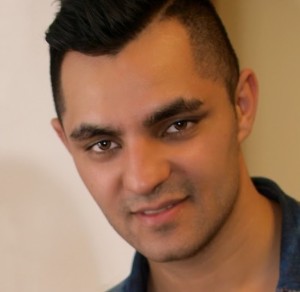 The second heat of A Dal 2016 was on tonight with 10 more entries performing. Like last week, 6 songs were picked by the public and judges to move to the semi-finals, the 5 songs with the most votes from the first round of voting, and finally a sixth act was chosen from a second round of voting of the bottom 5.
Next week, the 3rd and final heat will determine the final line-up of the two semi-finals of A Dal 2016. Is the song that will represent Hungary at the 2016 Eurovision Song Contest one of those that were performed tonight?
The Songs
Passed – Driftin'
Kicking off the second heat of A Dal 2016 is Passed with the song Drifting'. The song is a fusion of electronic dance, guitars and harp sounds, which thanks to Passed is now a popular instrument in Hungary. The song is not bad but would fit better as background music in a lounge than on a Eurovision stage.
Group'n'Swing – Szeretni fáj
Bringing, as their name mentions, Swing sounds to the Hungarian music scene, Group'n'Swing are influenced by big bands, swing and boogie. Competing two years ago, they brought popularity to the genre in Hungary. This slow big band song however won't go anywhere near Stockholm.
Anna Patai – Colors
The nineties are back! This must have been a long lost track by Jessica Simpson or Christina Aguilera. This is almost a cute song, however the singer is really lacking the vocal strings, the dancing abilities or the charisma needed to win this.
Maszkura és a Tücsökraj & Siska Finuccsi – Kinek sírjam
Another very dull entry, this the song almost gave out a Red Hot Chilli Peppers vibe, unfortunately without any of the excitements. It seems like everyone has fallen asleep on stage. The judge and public seem to agree with me so far as you can tell from the points below.
C.E.T. – Free
C.E.T. stands for Central European Time, expressing that we live in the present time in Europe. Free is unfortunately and once again a very forgettable song. It may get extra points for coming prepared with a full on choreography and staging. There was even a moment during the performance when he completely took off his ear pieces. One must wonder whether this was intentional or not when he kept on singing about being "Free".
Gergő Oláh  – Győz a jó
Finally something new interesting and well executed! Oláh completely brought it with his excellent vocals and dancing. The staging was simple but extremely effective with the stream of sand falling through. The fusion of musical elements with violin and deep R&B beats brings originality which was so needed up to this point of the competition. The only thing that could change his probably his flowered vest!
Laci Gáspár  – Love And Bass
Another charismatic performer with a fun high energy performance. What is so fun with this one is that by looking at this performer you wouldn't expect him to come up with such a fun disco-inspired club song. And let's not forget the adorable red high tops!
André Vásáry  – Why
Why oh why this song? That is the feeling one might from watching it. The song starts off as a typical "song against war" song which seems appropriate in regards to current world events and how well last year's Hungarian entry did. It however turns into a dance-opera track mid-way through.
Karmapolis & Böbe Szécsi – Hold On To
Karmapolis and Böbe Szécsi met last year at A Dal and this time, they decided to take us underwater with Hold On To. A beautiful slow track lead by pretty vocals and a back drop that will make you want to hold your breath in. Clearly the second half of the show is much better than the first.
Kállay Saunders Band – Who We Are
Andras Kállay-Saunders is back for more after a very respectable placing at Eurovision in 2014, this time he's got his band to support him. His experience is without a doubt helping him with this performance as he seems very comfortable on stage. The song is pretty catchy, and the staging interesting, but will this be enough for Andras to win A Dal 2016? We'll have to see.
The Show
Just like last week, the judges and the public were responsible for giving points out of 10 to each songs with a maximum of 50 points. The top 5 were automatically qualified to the semi-finals. Then one song out of the bottom 5 were given the opportunity to move on to the semi-finals by the public votes.
The Results
| | | | |
| --- | --- | --- | --- |
| Artist | Song | Points | Results |
| Passed | Driftin' | 34 | 2nd round qualified |
| Group'n'Swing | Szeretni fáj | 31 | Out |
| Anna Patai | Colors | 32 | Out |
| Maszkura és a Tücsökraj & Siska Finuccsi | Kinek sírjam | 32 | Out |
| C.E.T. | Free | 27 | Out |
| Gergő Oláh | Győz a jó | 39 | 1st round qualified |
| Laci Gáspár | Love And Bass | 37 | 1st round qualified |
| André Vásáry | Why | 39 | 1st round qualified |
| Karmapolis & Böbe Szécsi | Hold On To | 36 | 1st round qualified |
| Kállay Saunders Band | Who We Are | 41 | 1st round qualified |
A Dal Acoustic
Earlier this week, the acoustic versions of the 10 songs performed in the first heat were released. Check out the videos from your favourite songs below:
Hungary in the Eurovision Song Contest
Hungary has been participating in the contest since 1994 and have managed to place in the top 5 twice. The first time in 1994 with the song Kinek mondjam el vétkeimet? by Friderika Bayer finishing in 4th place and twenty years later in 2014 with Running by András Kállay-Saunders resulting in 5th place.
Check out our highlights of Hungary in the Eurovision Song Contest from 2011-2015 – as it includes clips not only from the Eurovision performance itself, you might see something you haven't seen before.