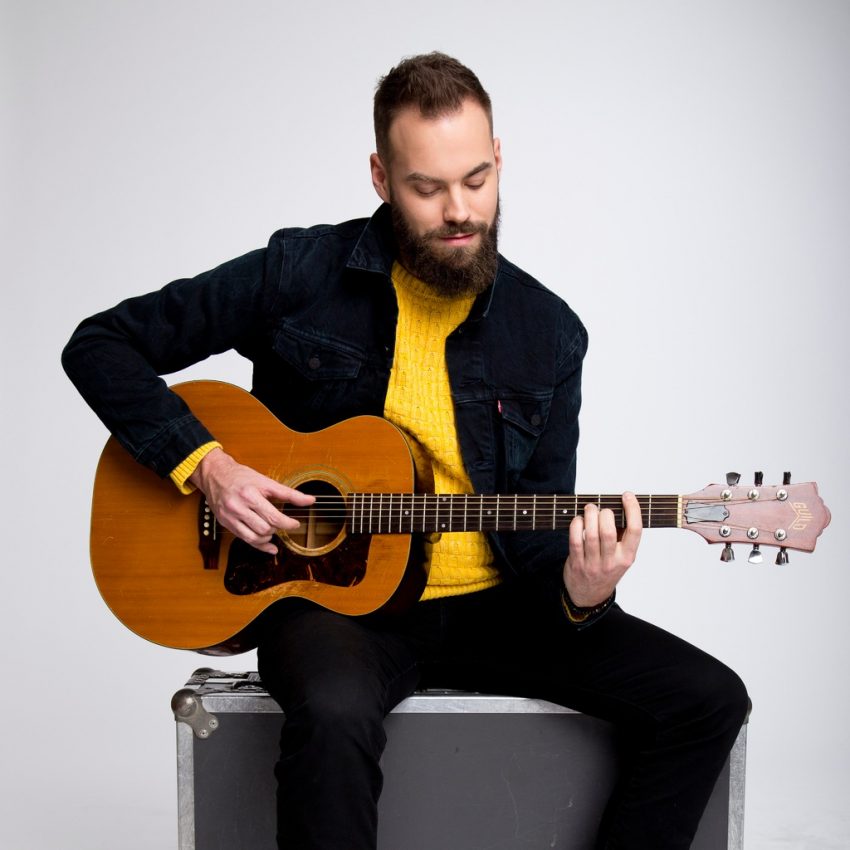 The third and final heat of A Dal 2016 was on tonight with the last ten artists performing their songs. Six more songs were voted for by the public and judges and will move on to the semi-finals starting next week. With two more rounds of semi-finals and then the final on February 27th, we are one step closer to find out who Hungary will choose as their 2016 representative.
Ten more songs by ten artists were performed tonight. Tonight was expected to be quite different than last year as the leading producer of the show was fired earlier this week. Here are the descriptions of the songs performed tonight.
The Songs
Nika – Emlékkép
Nika participated in A Dal previously, in 2012, and reached the final. A teen star in the late 90's, she had a hit with the song Papa Ne Félts at the age of thirteen. Originally, her song was to be in English with the title Beautiful Love but it was recently decided to go with a Hungarian version instead. The performance started off incredibly well with the intro of lights projected on her face – something quite original. It unfortunately didn't quite carry on once the rest of the song kicked in but a strong entry nonetheless.
B the First – You Told Me That You Loved Me
The main singer of B the First was a superstar in Hungary in the late 90's and early 2000's with his previous band United. He was also a member of the jury in the first edition of Megasztár (The Hungarian equivalent of Idol). Fantastic vocals paired with a great country-rock sound.
Ív – Love Kills Me
Another artist used to A Dal, last year finishing in sixth place in the final with her song Fire. Love Kills Me is a much different and a braver entry with beautiful retro sound although it does include the cringey line 'hey hey, do you wanna taste me'.
Bálint Gájer – Speed Bump
Known as The Prince of Swing in Hungary, this is Bálint's third time competing in the national selection. Last year, he reached seventh in the final. For their staging, they decided to turn the performance into a TV studio set. As much as the staging was super elaborate, unfortunately, the sound just doesn't carry this one very far.
Parno Graszt – Már nem szédülök
Parno Graszt is a gypsy band from Eastern Hungary composing of a large family. They've been making music since the late 90's and their band is actually too large for the Eurovision stage, having a limit of six. The interesting introduction to the song is switched completely to the folky gypsy sound as the band starts. This is without a doubt a very emotional and special song for many of the communities in Hungary as the lead singer was fighting to hold back her tears while performing.
Viki Singh – Katonák
This is considered a replacement song since Misztrál had performed their entry too early and was then disqualified. In 2014, Viki performed in Rising Star and became famous. A beautiful staging for this ballad with hundreds of candles lighting up the stage.
Juli Horányi – Come Along
Popular in the independent music world, Juli also had a few pop hits. This is a very pretty song and Juli carries very nice vocals but it's just not memorable enough for a victory.
Petruska – Trouble In My Mind
Petruska first became famous in Hungary when he decided to leave Megasztár. After qualifying for the show, he decided it was not what he was hoping to achieve. He is now back after releasing some albums. Trouble In My Mind is a catchy violin/guitar folky-sounding song. The simple staging/videos work well and the lead singer is very charismatic, which makes this entry work really well.
Olivér Berkes & Andi Tóth – Seven Seas
Andi won the X Factor in 2014 when she was only fifteen years old. She is originally from Transylvania so, if this makes it to Stockholm, we can expect some Romanian support. This is a very good song, however the staging and awkwardness of the singers need a lot of work.
Szilvia Agárdi – It Is Love
Last to perform, but not least, is Szilvia with her song It Is Love. Szilvia is visually impaired but performed her beautiful song amazingly well with strong vocals and the great staging made up of two dancers. This one made the crowd really cheer for her during and after the performance.
The Show
If you've followed coverage of A Dal from the first and second heats, you should know by now how this works. Each judge can give up to a maximum of ten points and, with the public giving an extra ten points, this gives each contestant the possibility to obtain up to fifty points.
The top five from these results will automatically qualify to the semi-finals. One more act will be given a second round of voting from the public to move along, resulting in a total of eighteen acts in the semi-finals.
This week, we were also treated to a performance of ByeAlex, the 2013 Hungarian artist. Check out his performance here.
The Results
| | | | |
| --- | --- | --- | --- |
| Artist | Song | Points | Results |
| Nika | Emlékkép |  34 |  1st round qualified* |
| B the First | You Told Me That You Loved Me |  36 | 1st round qualified |
| Ív | Love Kills Me |  33 |  Out |
| Bálint Gájer | Speed Bump |  33 |  Out |
| Parno Graszt | Már nem szédülök |  38 |  1st round qualified |
| Viki Singh | Katonák |  34 |  Out |
| Juli Horányi | Come Along |  31 |  Out |
| Petruska | Trouble In My Mind |  42 |  1st round qualified |
| Olivér Berkes & Andi Tóth | Seven Seas |  34 |  2nd round qualified |
| Szilvia Agárdi | It is Love |  40 |  1st round qualified |
*Since Nika was the first of three tied artists with 34 points, she automatically qualified to the next round.
A Dal Acoustic
Just as they did with the first heat, the acoustic versions of the 10 songs performed in the second heat were released this week. Check out the videos from your favourite songs below:
Hungary in the Eurovision Song Contest
Hungary has been participating in the contest since 1994 and has managed to place in the top five twice. The first time was in 1994 with the song Kinek Mondjam El Vétkeimet? by Friderika Bayer finishing in fourth place and twenty years later, in 2014, with Running by András Kállay-Saunders resulting in fifth place.
Check out our highlights of Hungary in the Eurovision Song Contest from 2011-2015 – you might see clips you've never seen before!