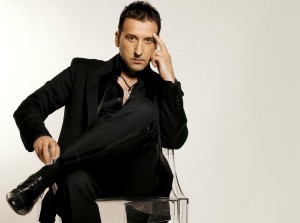 The most successful singer of Bosnia & Herzegovina at the Eurovision Song Contest, Hari Mata Hari' has just released his new single called Stara Ljubavi which means Ex Lover in his native language.
In 2006, a man was chosen by the Bosnian Public Television to fly the Bosnian flag in Athens. Later that year, he revealed his song Lejla which was described as the 'Romeo and Juliet' of Bosnia & Herzegovina. The song was composed by Željko Joksimović who was the representative of Serbia & Montenegro in 2004 and the runner-up of that contest. However, he became 3rd at the Eurovision Song Contest 2006 with 229 points and a huge applause by the audience. That guy was Hari Mata Hari.
Today, approximately 9 years after his success at Eurovision, he has released his new single Stara Ljubavi while we are getting closer to this year's contest.
It is a love song, just like Lejla was. At the beginning of the video, a piece of his previous single Da Ti K'o Čovijek Oprostim is playing. The song tells about his ex lover and how much he misses her. 'Hey, ex lover / A new heart has given to you / To be able to find me again', it is a piece from the chorus. And also he says that he still loves her if she does.
The video clip mostly takes place at an old house. You can watch it below: