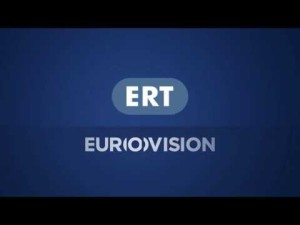 There hasn't been any official announcement since ERT announced the Greek participation in the 2016 Eurovision Song Contest back in the summer. They also announced to end the previous cooperation with other private TV stations, such as MAD TV. Now they are ready to reveal just a little bit more about their plans.
As time passes and many countries have already started their national finals' procedures in order to find their representatives for Stockholm, while other countries have already taken or are planning an internal selection for their entry, the Greek public broadcaster has not yet officially revealed its plans. Ηowever, the last few days have seen the light of day several articles many at odds with each other about the procedure ERT will select the representative of Greece at this year's Eurovision, and of course who will be the artist that will be Maria Elena's successor.
A lot of sites report today that ERT's choice will be Eleni Foureira, a famous pop singer that fans would love to see at Eurovision. Other media say that a band from north Greece will be the lucky. The truth is,  as people from ERT informed EuroVisionary, the president of the broadcaster (who is also a singer) Mr Dionisis Tsaknis has completely undertaken the settlement of the whole project. Mr Tsaknis has not yet revealed his intentions, and nobody even inside ERT is able to know who the chosen artist is, nor to have heard any of the potential submitted songs.
The only priority for the president of ERT is to create a new team, experienced and capable to carry out projects such as Eurovision Song Contest participation, without requiring the assistance of third parties, such as MAD TV. It is a long-term plan but will allow ERT to take advantage itself of programs such as the Eurovision Song Contest, without needing to share the advertising pie that belongs to ERT with other television stations.
ERT worked together with MAD TV for their 2013 national selection. After the Greek government, in July 2013, closed ERT, NERIT – as the new public broadcaster – continued this cooperation. In June 2015, NERIT got dissolved and ERT brought back.
It is true that ERT has started speculations about who is going to represent Greece in Eurovision 2016 from last summer, when they decided to join the 61st Eurovision Song Contest. After the first refusals from well established singers mostly from art music scene (Natasa Mpofiliou, Eleonora Zouganeli), ERT proposed to less known singers (Irini Skylakaki, Mariza Rizou). Unfortunately, none of them have responded positively so far.
As we have already reported one of ERT's option is a male artist who is an actor, singer and songwriter. The other option that Mr Tsaknis also considers is a band from the province that has managed to establish themselves mainly in the concert scene, managing to combine rock with traditional elements. However nothing is sure yet, and no decision has been taken, so even a surprising decision can not be excluded. In the next days Mr Dionisis Tsaknis will convene a meeting of all those who will work in this year's Eurovision project to discuss all possible options and take the final decisions.
It seems that the president of ERT, and employees that will work for this year's competition, are determined both not only to give a new style to the participation of Greece at the 2016 Eurovision Song Contest but also to gain experience and knowledge, which they can use to become better every year.