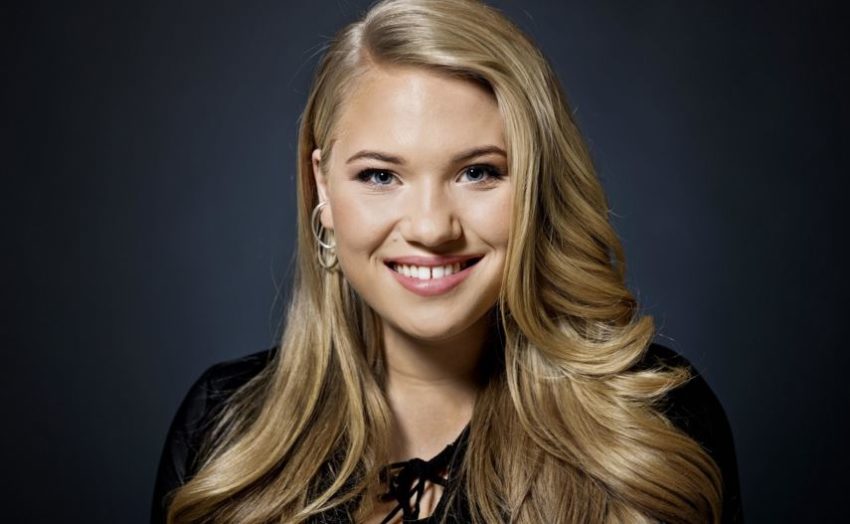 Less than a week ago the news broke that one of the songs in the Danish national final had been performed at concerts and festivals two years ago, something that looked to be against the rules of both the Danish final as well as the Eurovision Song Contest. EBU has however now decided that it can compete in Stockholm if it wins in Denmark.
As previously reported the song Never Alone, set to compete in this year's Danish national final, Melodi Grand Prix, has been performed at at least 10 concerts including a 25.000 audience festival two years ago. It was songwriter Emmelie de Forest (Eurovision winner from 2013) who performed the song, and not Anja Nissen who will compete with it in the Danish final. When that news broke, tension was high as the song is one of the favourites to win in Denmark. Danish broadcaster DR said that they felt sure that the song was in accordance with EBU's rules, but to be sure they asked EBU.
Today DR reported that EBU approved the song, that it can take part in Eurovision if it wins. DR's Head of Entertainment Jan Lagermand Ludnme says "Now we have contacted EBU to be 110% sure and they have estimated that the song can continue in Melodi Grand Prix – and also in Eurovision should it win on the 13th of February". He now also adds that DR was informed beforehand that the song had been performed in public before by a different singer than the one for the Danish final. The Danish broadcaster has not before told that they knew about the song prior to selecting it for the national final.
It is unsual that EBU already looked into this song, as they have previously stated that they don't make any decision about any song before it has actually won a national final – or has been selected internally by the broadcaster. Why they made an exception in this case we don't know. It is also unusual that EBU talks about if a song can take part in a national selection, but this is most likely then because DR's own rules say that the song must be in accordance to EBU rules.
EBU's Event Supervisor, Sietse Bakker told us that "Normally the EBU/Reference Group wouldn't focus on this at their own initiative. But this was at DR's request, and of course if we can support a Member Broadcaster, we do".
The compositions (lyrics and music) must not have been commercially released before the Release Date (see the Event Schedule). In case the composition has been made available to the public, for example, but not limited to, on online video 2 platforms, social networks or (semi-) publicly accessible databanks, the Participating Broadcaster must inform the ESC Executive Supervisor, who shall have authority to evaluate whether the composition is eligible for participation in the Event. In particular, the ESC Executive Supervisor shall assess whether such disclosure prior to the Release Date is likely to give to the composition an advantage in the Event vis-à-vis the other compositions. The ESC Executive Supervisor shall authorise or deny participation of a composition which may have been available to the public as described above, subject to the prior approval of the Reference Group".

– From EBU's rules