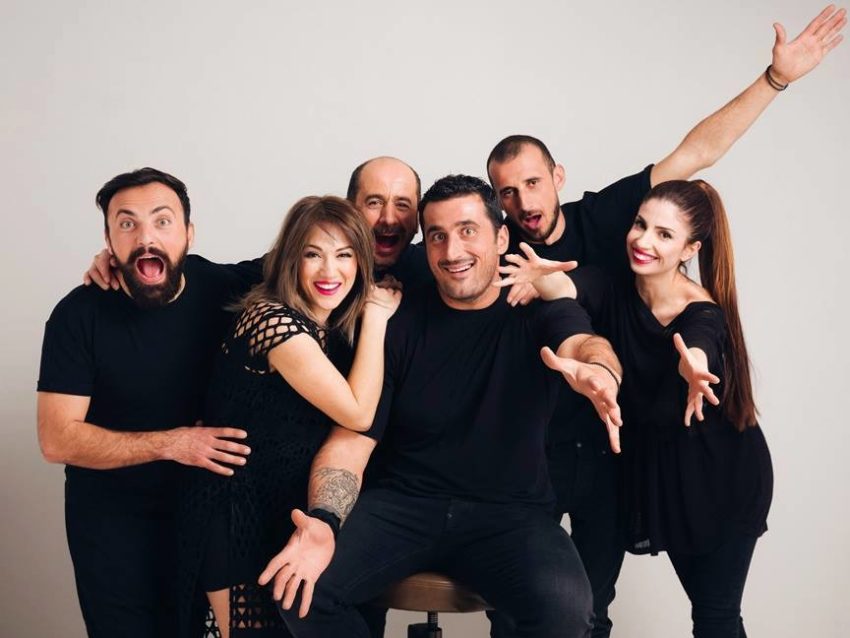 Minutes ago ERT revealed at a press conference the song that will represent Greece at the upcoming Eurovision Song Contest. The official video clip was then presented to the broader public on YouTube while ARGO makes their first live appearances in TV and Radio shows.
It was back on 2nd of February 2016 that the Greek broadcaster ERT officially announced that they would be selecting their act and song internally. This was the first time since 2004 that Greece did not use a national final to select their artist and/or their song. On 9th of February 2016, ERT issued a press release that confirmed the band ARGO (formerly known as Europond) as the Greek representatives for the 2016 contest.  In regards to the entry, president of ERT Dionisis Tsaknis stated: "The song has strong ethnic and Balkan sounds, but not in a traditional way. It's an exciting song in Greek, bringing the country's own identity to the contest. The lyrics refer to the refugee crisis and the financial difficulties we are facing, but the song is really happy and upbeat."
As we reported yesterday, today was the time to watch and hear the video clip of the song. ARGO consists of Christina Lahana (singer), Maria Venetikidis (vocals), Vladimir Sofianidis (vocals), Kostas Topouzi (Pontian lyre), Elijah Kessidis (vocals – percussion) and Alekos Papadopoulos (tabor), and is described as a folk/traditional band.
It is worth mentioning that 4 of the 6 members of the group was born in Sohoum, Georgia and another one in Russia, all of them with Greek-pontic origin though. The song was written by Vladimir Sofianidis member of the group, the stage presentation will be taken care of by Maria Liraraki, the creation of the lights in Globen Arena will be by Konstantinos Garinis and the costumes the band will wear at the 2016 Eurovision Song Contest will be by Giorgos Mesimeris.
You can watch below Utopian Land, the Greek entry for the 2016 Eurovision Song Contest: