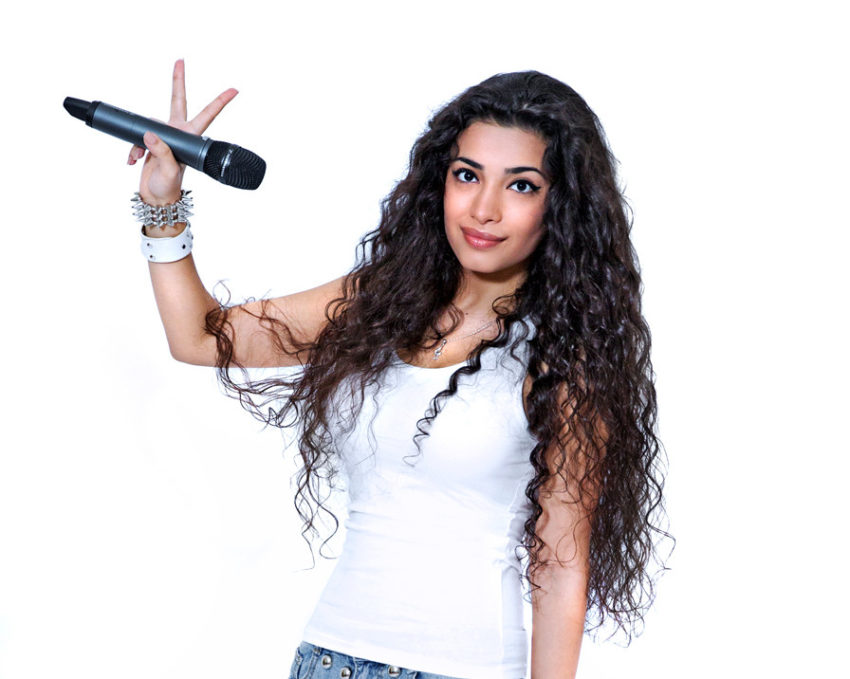 In a press release this morning Azerbaijani broadcaster ITV released the news that it will as rumoured be Samra Rahimli to represent them at this year's Eurovision Song Contest. The song is title Miracle and will be aired in the coming weekend.
A few days ago, a local fan club in Azerbaijan brought the rumour that Samra Rahimli had been internally chosen to represent Azerbaijan at this year's Eurovision Song Contest. Today the broadcaster confirmed that it was true. Samra will sing the song Miracle in Stockholm, Sweden in May.
Samra already tried to make it to Eurovision back in 2012, but in the national selection she failed to qualify from first heat. Afterwards she got some more experience and last year made it to the final of the talent show the Voice in Azerbaijan. She is now 21 years old and internally chosen to represent her country at the 2016 Eurovision Song Contest. Her entry is mentioned to be titled Miracle and will be premiered during the weekend.
The entry was chosen by broadcaster ITV after a process which involved asking for the opinion of 100 music and television personalities and Eurovision fans representing 35 different countries.
While waiting for the 2016 Eurovision entry from Azerbaijan, do remind yourself of their 2015 entry Hour of the Wolf by Elnur Huseynow in the video below: