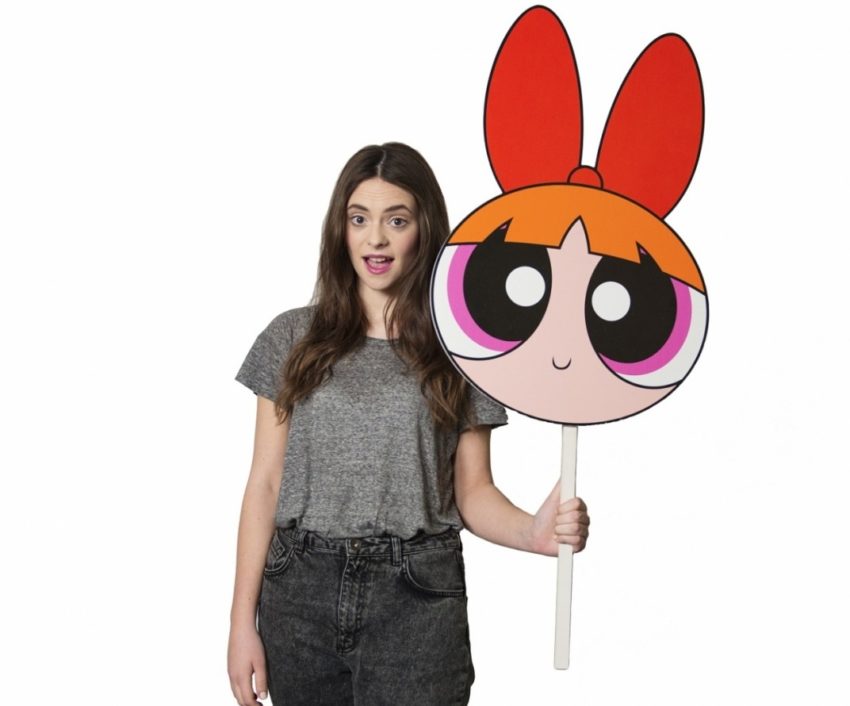 Before heading for Stockholm to represent Italy at the 2016 Eurovision Song Contest, Francesca Michielin has been chosen by Cartoon Network to sing the Powerpuff Girl theme song, and for Francesca it brings back lovely childhood memories.
Cartoon Network in Italy chose Francesca Michielin to sing the theme song of the Powerpuff Girl series. With her only 21 years, Francesca is an ideal artist and indeed she has some sweet childhood memories about it as she talks about how she dreamt of being a Power Tuff Girl and collected merchandise.
"When I was little, I dreamt of being a superhero, or a Power Puff Girl! I had t-shirts, pins, dolls, notebooks with the characters because I loved them. They were like me, went to school every day, they were simple yet special, funny and colorful just like me. And in the evening we saved the world! In the afternoon after school we sat in our living room with my friends dreaming and eating candy. I can't believe that now I'm singing the new theme song of Power Puff Girl. But it's all true!"

Francesca Michielin
How much do you know about Francesca Michielin? Take the quiz below to test your knowledge, and remember to brag about any good result you achieve.
Francesca won a famous TV talent show at the age of 16. Which one? Check the answer in this quiz.
You can watch the new theme song of Powerpuff Girl sung by Francesca Michielin in the video below