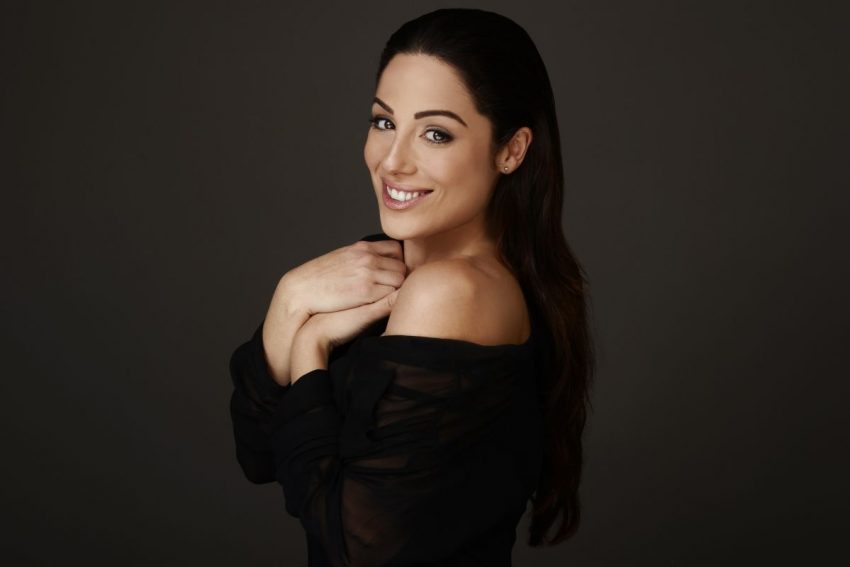 Last night, Czech Television aired their annual charity show called Pomozte dětem (Help the Children) with this year's Malta representative Ira Losco as special foreign guest star. She sang her Eurovision entry Walk On Water live. 
Ira Losco was previously invited by Czech fans to perform during Czech Euro Party in Zlín on Tuesday the 26th of April 2016, but after discussions with Czech Television, it was decided that Ira would perform today during a special charity programme instead. It was one of Ira's stops on her promo tour across Europe before she will perform tonight in London during London Eurovision Party.
Pomozte dětem (Help the Children) is an annual charity show and in 2016 it is the 18th edition. So this programme turned full age in the Czech Republic and that was a reason to celebrate. During the show, many famous Czech and Slovak artists performed and Ira was the only foreign guest star in the programme. The host Jolana Voldánová welcomed Ira and presented her to the Czech audience as the most famous Maltese singer and also wished her good luck in Stockholm. Before Ira sang, Jolana also expressed her wish that both countries, Malta and the Czech Republic, will qualify for the grand final in May. All stars performed without any honorary payment for the performance.
Take our quiz on Ira to see how much you know about this year's Maltese singer
Ira Losco (Malta 2016)
Do you know what Ira Losco do just before she goes on stage? Check your knowledge about Ira Losco in this quiz.
You can watch Ira's performance of Walk On Water below:
Unfortunately Gabriela Gunčíková, Czech Republic's representative, wasn't able to perform her entry I Stand live during the show as she was  in Nürnberg, Germany touring with the show Rock meets Classics 2016. Therefore the only live performance of the Czech entry before Eurovision will be during the Czech Euro Party on the 26th of April.