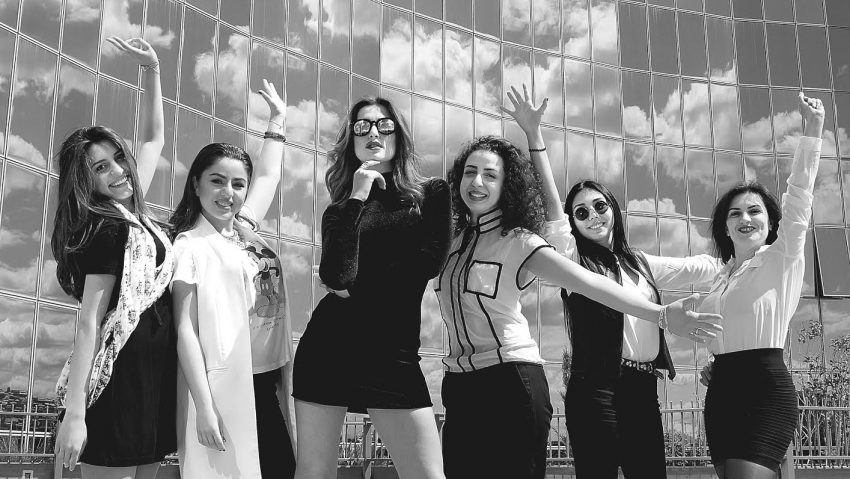 The Public TV Company of Armenia has just revealed more details concerning Iveta Mukuchyan's stage performance in May. She will be accompanied by five female backing vocals on stage in Stockholm.
Back in early March, Iveta Mukuchyan's Eurovision entry LoveWave was officially released. Now, the Armenian broadcaster has provided further information about the stage presentation of the song. The female vocals Anushik Ter-Ghukasyan,Masha Mnjoyan (Junior Eurovision 2008), Christina Mangasaryan, Sona Gyulkhasyan and the song's co-writer Lilith Navasardyan will support the 29-year old singer Iveta in Sweden. As only six people are allowed on stage according to EBU's rules, we can conclude that their won't be any dancers with her.
I'm so happy we have found our girls! All of them are very talented. They have great voices
that suit this song perfectly. As for me, it was very surprising that I ended up not only creating
this song, but also performing it as a backing vocal. I think the decision to include me was made
because the draft version of the song was recorded with my voice and It seemed like my voice
was always supposed to be there, just like the other instruments.

Songwriter Lilith Navasardyan.
How much do you know about Iveta Mukuchyan? Take the quiz below to test your knowledge, and remember to brag about any good result you achieve.

Iveta Mukuchyan (Armenia 2016)
In which country did Iveta Mukuchyan grow up? Take this quiz to find out if you know that and other questions about her.