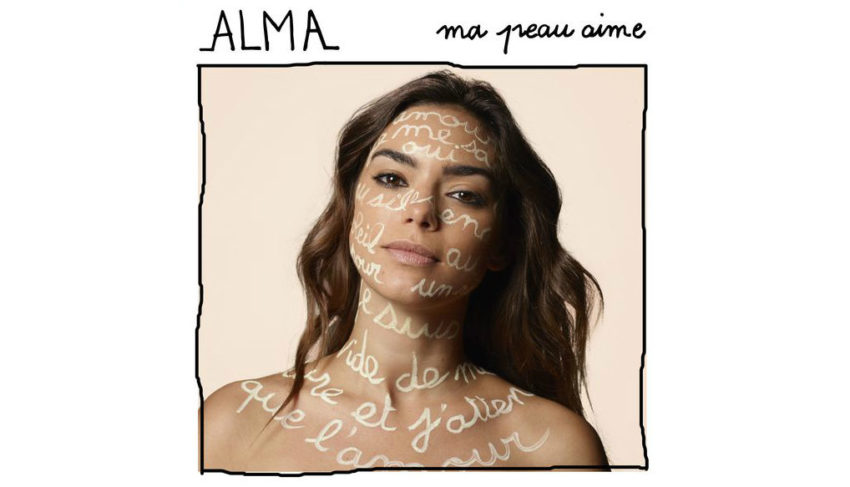 Alma won't only represent her home country France at this year's Eurovision Song Contest, she is also preparing the release of her first album Ma Peau Aime.
The title of her album is a double entendre title "Ma Peau Aime" which directly translates to My Skin Loves, but also sounds like "My Poem".
The album will of course include her Eurovision entry Requiem, both the original version fully in French and the one with English lyrics, as well as the song she had released back in 2016 titled La Chute Est Lente (The fall is slow).
On April 21st, Alma released a third song from her upcoming album called A Demi Pardonnée (Half Forgiven). The song speaks of a slowly failing relationship.
Today Alma posted the following clip with her newest song Ivre (Drunk).
Pré-commandez sur @iTunes mon album "Ma peau aime" et recevez aujourd'hui le titre "Ivre" : https://t.co/smBKZGRr1g Sortie le 5 Mai ! pic.twitter.com/9BxFhxQR4R

— Alma (@almaofficiel) April 28, 2017
In the song Ivre, Alma speaks about how she gets herself drunk on many things, getting her to taste the sadness, yet through all this she remains empty. Empty but drunk of herself.
You can pre-purchase Alma's album on iTunes or listen to the already released tracks on Spotify here: