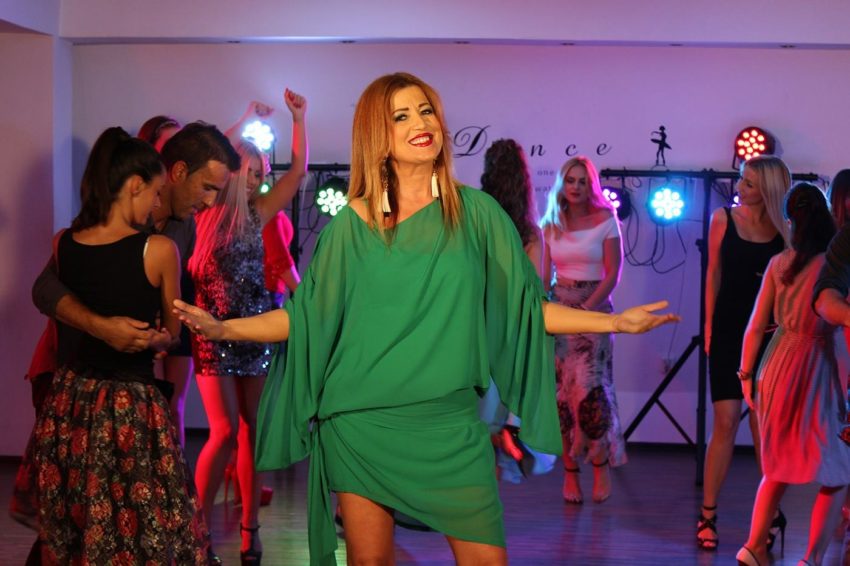 Last Friday, Alma Čardžić, the former two-time representative of Bosnia and Herzegovina in the Eurovision Song Contest, released a new song and video, having been absent from the music scene for a long time.
The title of Čardžić latest single is Fiesta Latina. It is an energetic dance-pop song with a Latina musical feel. Fiesta Latina is about being happy while dancing salsa all day long. In the video you can see Alma learning how to dance salsa in a dance studio, whilst also showing some beautiful images of the city of Sarajevo. Dino Mangafić composed the music for Fiesta Latina while Mustafa Aganagić wrote the lyrics.
We hope that Fiesta Latina is an overture to Čardžić's new album, which the public have longed for, since the singer's last release, Sjećanja in 2013. She released her fifth and latest album, Navikla na ljubav way back in November 2006.
When asked  to comment about her latest song, Alma told EuroVisionary:
After my new album actually was completed some friend ask me to listen to a bunch of unreleased songs. First time I was listening to the song Fiesta Latina I fell in love with it. I chose to record it after a couple of days. It is a happy song about dancing and having fun, which is also my life message. I've decided not to release my new album in the near future as I want to put some more quality songs on it as my fans deserve it.
Alma also made some remarks about the Eurovision Song Contest:
It is a great honour and privilege to represent your own country. My first appearance in the Eurovision Song Contest in 1994 is the one I remember most as the preparations for the contest took place under very difficult circumstances during the war in Bosnia. At one point I was asked to represent my country for the third time, but I will never do it again as a performer. I think, that Bosnia has many young and talented young musicians who deserve a chance to represent our country in the contest. I am sorry that BHRT was forced to withdraw next year which is understandable due to BHRT's difficult financial situation and lack of the sponsors.
Alma also told us that she is a big fan of the Eurovision Song Contest, saying the quality of the songs get better and better each year. She likes the fact, that almost all the songs are performed in English.
As mentioned previously, Alma Čardžić has represented Bosnia and Herzegovina two times before in the Eurovision Song Contest. In 1994 she performed the song Ostani kraj mene together with Dejan Lazarević. They finished in 15th place in the final. Alma returned to the contest in 1997 in Dublin, where she came 18th in the final with the song Goodbye. In the period from 2006 to 2014 she was politically active, as a  member of the Federation of Bosnia and Herzegovina's House of Representatives. This year Alma was a member of the Bosnian and Herzegovinian national jury for the Eurovision Song Contest.
In the link below you can watch the video for the song Fiesta Latina