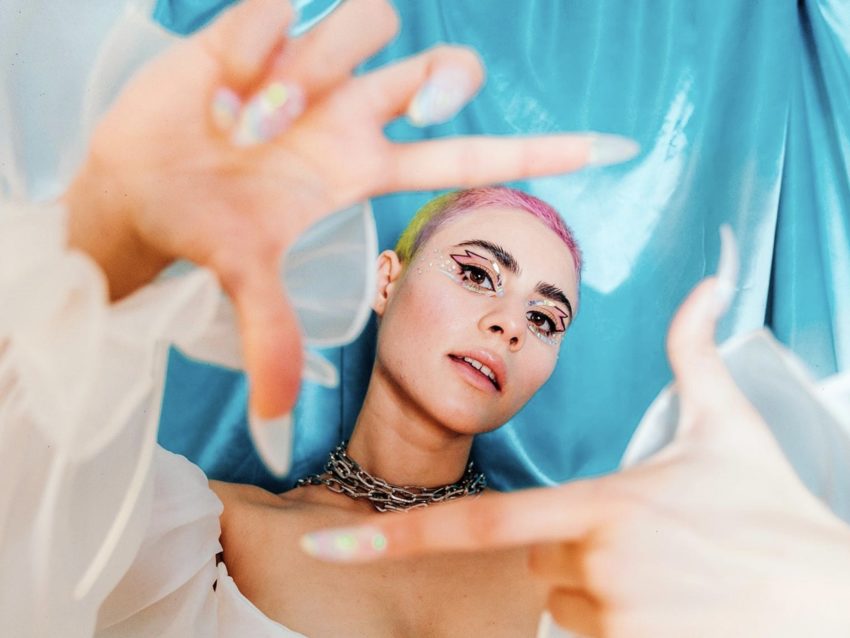 We may not be seeing Montaigne live in Rotterdam, but that doesn't mean we can't enjoy a new video for the Australian 2021 Eurovision entry, 'Technicolour'.
Montaigne had earlier released a performance video filmed during Mardi Gras at the Sydney cricket ground. This time a well produced visual video is released.
Montaigne will perform the song, fifth for Australia in semi-final one on May 18, 2021. Australia have appeared at Eurovision since 2015, and have always made the final. This will be the sixth time the country is represented, since Montaigne had to miss out last year, with the cancellation of the 2020 contest.
Enjoy the video below.
Montaigne – a brief biography
Jessica Alyssa Cerro was born on August 14, 1995 in Sydney, Australia. Starting to song write in 2012, the following year she adopted the name, Montaigne.
Just before her 21st birthday, she released her debut album, Glorious Heights, which reached number 4 in the Australian charts. The album featured the singles, Clip My Wings and In The Dark.
A second album, Complex was released in 2019, and soon after Montaigne was announced as one of the possibilities to represent Australia at the Eurovision Song Contest 2020.
She won Eurovision – Australia Decides on February 8, 2020, and before its cancellation, wouid have represented Australia in 2020 with Don't Break Me.