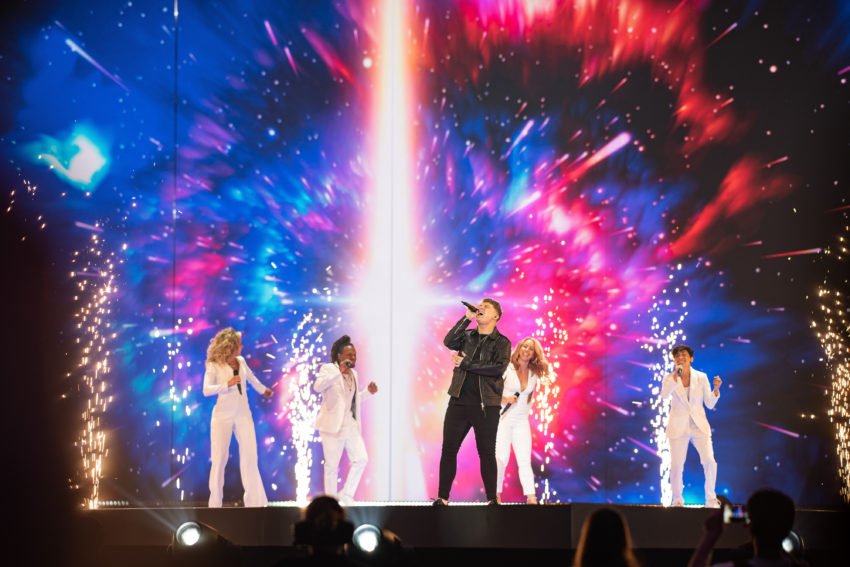 Eurovision: You Decide has been scrapped. The broadcaster BBC will team up with record company BMG to hopefully find the winning formula to bring success back to the United Kingdom at the Eurovision Song Contest. Is this a step in the right direction for the U.K?
It's been 22 years since the United Kingdom has lifted the Eurovision trophy and in recent years the nation has experienced pretty dismal results at the contest. Last year was no exception when this year's entry Michael Rice finished in a disappointing last place with his entry Bigger Than Us. In a shock move the BBC has decided to scrap the selection show Eurovision: You Decide and opt for an internal selection with the help of record company BMG.
BMG has had some impressive artsits on their books including Kylie Minogue, Lewis Capaldi and Mabel. It is hoped that BMG will bring fresh ideas to the BBC Eurovision camp.
 "Our commitment to finding the right song has never been higher and this collaboration with BMG, who have access to world class songwriters, is a genuinely exciting prospect and I am certain that together we can find the best song and artist possible for 2020." Kate Phillips, BBC controller of entertainment commissioning
You can remind yourself of this year's entry for the United Kingdom by watching our video of Michael Rice performing Bigger Than Us at Eurovision in concert.