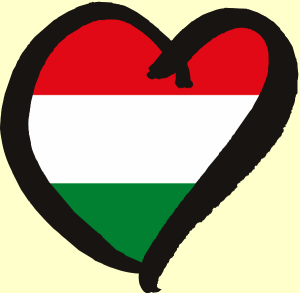 Hungary broadcaster, MTV, is having quite some problems finding a singer for the 2009 Eurovision Song Contest. First Mark Zentai was chosen, he was then disqualified and Kátya Tompos was presented as the one to replace him. She has now withdrawn from the contest due to lack of time.
National broadcasters do normally state in the rules that a song must not be contradicting with the rules of the EBU and that the participants must be available for three weeks in May. The two weeks the whole contest takes from the start of the rehearsals and until the final – plus the winners tour the week after should the country win the Eurovision Song Contest. MTV also included these things in their rules so they are quite disappointed to realise that the first two they announced didn't live up to them.
It started out so well. MTV received 105 songs to choose among. An internal jury picked Mark Zentai's song If You Wanna Party. Later it turned out that it had been played in public before it was allowed according to EBU's rules and was therefore withdrawn from representing Hungary this year.
The jury went through the list of songs again and announced that Kátya Tompos would represent the country in the 2009 Eurovision Song Contest with the song Magányos Csónak which was from a film released in December 2008. Tuesday she however decided to withdraw due to other commitments in relation to her theater career. She would simply not have time to spend two weeks in Moscow.
MTV are now in the situation that they will have to go through the submitted songs once again and based on the 103 left make a third announcement of who will represent the country at the 2009 Eurovision Song Contest. It is expected that the third song will be announced in the next couple of days.