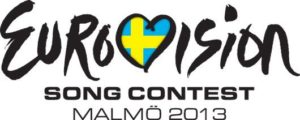 Today it was announced that the ticket sale for the 2013 Eurovision Song Contest starts on Monday. Tickets will be available for a total of 9 shows priced between 90 and 1950 Swedish kronor. Standing tickets for the fans and seating tickets for the ordinary audience.
The tickets will be put for sale from Monday the 26th of November at 10:00 via ticnet.se and can be purchased at prices between 90 and 1950 Swedish kronor (10-216 euros).
This year tickets will be put for sale for two of the three dress rehearsals for each show plus of course the actual live broadcast of the semi-finals and the grand final. Up until the 3rd of November the audience will be able to buy seating tickets on the sides of the arena. The fan clubs have first priority for standing tickets on the venue floor. Once known how many fans wants these tickets, that area will be opened up for regular sale as well. Fan club members will be able to buy their tickets as a package including tickets to all the shows for a price of approximately 345 euros.
As the final design of the stage isn't yet ready more tickets is expected to be released at a later point once it is known exactly how much space is needed for stage and camera equipment.  
You might also want to read:
Sweden tops list of English language skills 
SVT reveals first ideas of ESC 2013 – Only one host during the show 
Stockholm crying, Copenhagen cheering over Malmö announcement