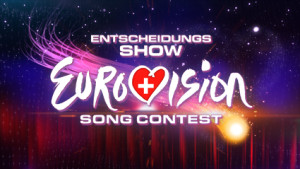 SRF and RTS have today announced the names of the hopefuls who join the ones announced by RSI last week and will take part in the next phase of the selection process. The 18 preselected acts will perform in front of the jury panel on November 30th in order to win a ticket to the national final.
After the regional preselections from all Swiss broadcasters, they have already chosen who will be their candidates for next week's expert check. As we reported, the Italian broadcaster RSI, already chose its candidates (Valentino Alfano, Sebalter and Jasmine), but the line-up has been completed today after the announcements from the French and German language broadcasters.
The following nine acts have won the online voting on the web platform from the German-language broadcaster, SRF:
• 3forAll – Together Forever
• Arxplendida – Mercurii diei
• Gosia – I'm Not Afraid
• Hot Connection – Music From The Sixties
• Martin Kirchberger – Yourope
• Nino Colonna – La luce del cuore
• One Day Remains – Alpha
• Swissters – Celebration
• Yasmina Hunzinger – I Still Believe
From all the entries submitted to the French broadcaster, RTS, the six acts which got the most votes from the audience and the jury were:
• Christian Tschanz – Au paradis
• Lola Sparkes – Baby Can't You See
• Joël Murner – In My Life
• Natacha & Stéphanie – Une terre sans vous
• Paula Marengo – J'ai envie de toi
• Tanita – Another Day Alone
The eighteen shortlisted acts will have to perform live in front of a panel of experts on the 30th of November hoping to get one of the six places in the national final. The jurors will have to pick three candidates from SRF, two from RTS and only one from RSI to proceed to the final which will be held on the 1st of February in Kreuzlingen.
The auditions to the judges panel will be broadcast live on the SRF website and the results of these live auditions will be known on the 16th of December.
All the candidate songs can be listened to on the broadcaster's website.
You might also like to read: